So, football is back, though sadly without the technology to tell you whether the ball has crossed the line.
It'll be a while before you see games like Corby v Trafford though.
I was only in Trafford on Monday, of course, so I can appreciate the beauty of the M60/M6/A50/A14/A427 (ENOUGH !) route taken by the Traffs.
This cup tie was a corker, 4-2 to the Steelmen, who were convinced they'd played Trafford FC's misnamed neighbours the previous September.
The FA Cup enable northerners to experience the joys of The South, just as Corby fans enjoyed Hemel Hempstead, Frome and Truro in the Southern League that season.
Corby is famous for its Scottish heritage based on decades of incoming steel workers that helped grow the town from 1,500 to 72,000 in the last 80 years.
A lone piper led the teams on to the pitch with a medley of Kangaroo Air Force Ventilator hits.
The older Spoons (Samuel Lloyd) sold (excellent) Deuchars alongside my haggis, neeps and tatties, though 88% of sales were Tennents.
Ex-pats can get IrnBru on draught, Punk IPA flavoured porridge, and there's specialist Buckfast stores on every corner.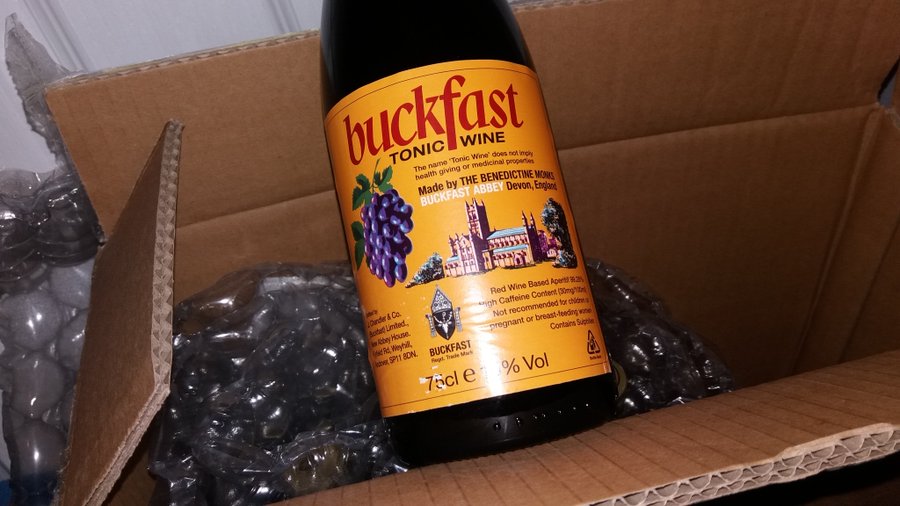 No idea about the Argi being advertised in the programme though.
Corby is the Motherwell of the South, but with rather posher villages roundabout.
Nice "Spot the Difference" for you here;
Yes, press the "real ale only" tick to find your selection severely limited. Two of those are Spoons.
Wetherspoons apart, the most compelling reason to visit may be a chance to see authentic non-real ale pubs in the south of England. Few places outside Kilburn can have such keg glories.
There's even a keg Sam Smiths, the Rockingham Arms, but it was "between managers" before Lockdown.
Plenty of keg in the centre.
Ten minutes walk from Spoons and football and you're in a different world.
Personally, I'd stay in Corby and hope Humphrey puts OBB back on the bar in the Rockingham Arms.