As threatened, a fuller report from Los Angeles. Fear not, posts to come from Brighouse, Halifax, Bramhall, Newcastle-under-Lyme, Blythe Bridge and East Leake.  Dont't get too excited; they're all micropubs.
At least there are no micro pubs in America. Everything is bigly.
I spared you a cultural review of 2017, but La La Land would have been my film of the year.  As you'll know, Emma Stone also starred in my second favourite picture ("Battle of the Sexes") and is slated to play Mrs RM in the film of my adventures if certain legal issues can be ironed out (i.e. she's reluctant to drink a pint in 20 seconds).
STRENGTHS
Getting There
Return flights via Norwegian Air for £300, which is probably cheaper than the train from Milton  Keynes to Manchester.  On the downside, restorative physiotherapy for my back will cost be £3k.
Weather
That POTUS really is brilliant.  The weather was the best I've ever had on holiday.
Language
You can normally find an American who speaks passable English.
Architecture
Patchy, but breathtaking in parts.  Particularly the Disney,
and the majestic Union Station;
Though as you can see, public transport in LA is a little underused.
Transport
The metro is cheap as chips (75c for a long journey, compared to $6 in Vegas), and you get unlimited cultural experiences.
Free Things
The views from the top deck of Town Hall are free,
as is the Observatory.
Craft beer
Yes, they have craft beer, like this selection at Golden Road in the market. Yes, it tastes like Brew Dog. Yes, it has a Northern head.
I would have visited the Mikkeller bar for you just so I could complain about the prices, but time ran out.
Record shops
Well, one to be precise. Amoeba Music made me and Matt very happy. My box set of Low rarities saved me £20 alone.
Edible food
It's not all burgers, though this burger at BJ's Brewhouse near the Getty was as good as it gets. With unlimited fries.
By way of contrast, Little Tokyo's Hon Shabu is one of those places where you cook your own food in a vibrating bowl and then dip it in hot sauces.  A sort of DIY Mongolian BBQ.  Very 1995.
Dog Shows on TV
Yes, you can watch the 2014 Dog Show at the same time as a Mark Hughes interview (also at Hon Shabu). That should be the clincher.
WEAKNESSES
Transport
The metro from the airport to Hollywood takes forever.  And the buses don't turn up.  Folk complain about the buses in Rochdale, this is much worse.
Breakfast
This is the toast and jam at our Travelodge.  I pass no comment.
Our Travelodge
Our Hollywood Travelodge had living organisms growing in the bathroom and blood splattered towels in the drawers.  I haven't told Mrs RM this yet.  Or Trip Advisor.
Exchange Rates
Ouch.  I remember when we got $2.50 to the £. Can we have that back please.  I'd vote for that.
The price you see marked in almost NEVER the price you pay, either.
Misleading Advertising
A pub with a Bass sign but no Bass should be thrown out of the Beer Guide. Oh.
Pub Opening Hours
On no account is it acceptable to sell (keg) Bass but be shut on Christmas Day
Fake Craft
I was quite excited to see things called Fat Tire on tap in the Hummus restaurant, but wiser counsel tells me this is FAKE CRAFT, brewed by big boys.  Tasted good to me.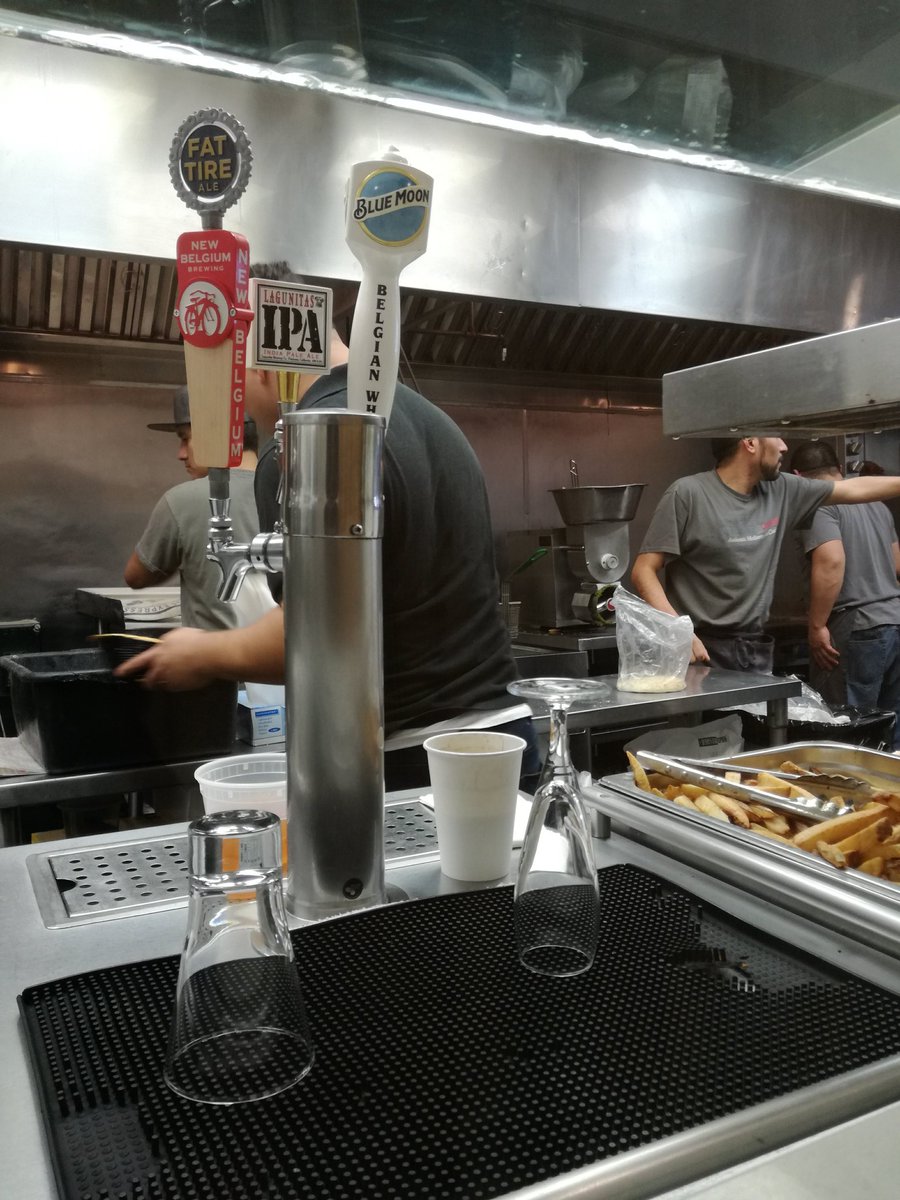 Street Art
Absolutely hopeless. What is this ?
OPPORTUNITIES
It's going to get even warmer.
THREATS
It's going to get even warmer.
VERDICT
Better than Maidenhead, not as good as Macclesfield.