10p.  Sounds much better than 2 shillings, doesn't it ? Made a fair dent in a 14 year old's pocket money when I took in my first ever "foreign" solo football match back in '79.
Frankly, by the 4th day of our family holiday in Bognor Butlins I was so desperate to escape I'd have gone to watch crown green bowls.
But half an hour through the mean streets of working-class West Sussex was a visceral joy,
and I remember a skillful and entertaining derby settled by Steve Gill's 65th minute half volley from the edge of the area.  You had to be called "Steve" to get a place in a Bognor side that would beat Swansea and scare Reading in the Cup a few years later.
They had Billy Butlin's son as their President back then, and would reward the Man of the Match (Vijay Korgaokar against Gosport) by NOT making them take a holiday at Butlins.
I have a vague memory of eating outside Butlins once, possibly at the Golden Egg with its decadent Sunday opening.
L.V.'s are Littlehampton vagrants, by the way.
Here's a recent pic of the only reason folk visit Bognor.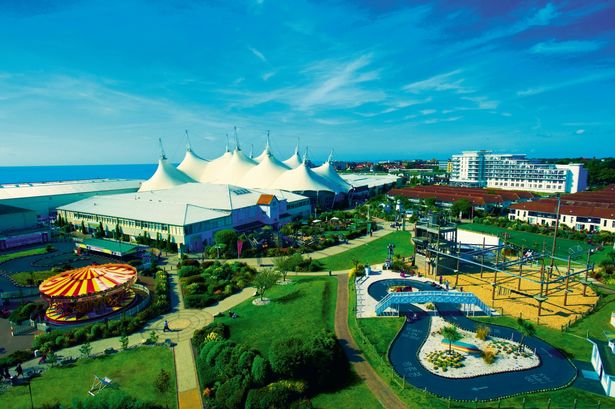 On my one recent visit I was deeply impressed by the orderly queue at the Spoons, a dozen Old Boys waiting for their 9am Smooth.
There's a new micro, apparently; I assume they queue at 4pm for their Langham Hip Hop there.
Along the coast I enjoyed the old school Cabin in (relatively) affluent Middleton in 2018.
Groups of Old Boys clearly holed up for the entire Summer (possibly lasting till October 2021) were sinking pints on purple tables in the sun and discussing oil prices, while toddlers ran around in the bar discussing stolen packets of Haribos.
North of town in actually affluent Nyetimber, which probably gives its address as Chichester, the award winning Inglenook was a scorcher in every sense.
I liked the fact that this pub has such broad appeal, though that night I was at the younger end of the clientele, and one of the few non-cardigan wearers.
There's a real pubby buzz about the place, helped by some superb drunken banter from two young Irish ladies sitting dangerously close to a monstrous fire, and the low level Sinatra.
And that's your lot.  Though if after a lager at 10am there's probably few finer places on earth, and if pub lockdown eased in Bognor first I suspect I'd beat you there.