Mrs RM was off having a week to herself in Northern Ireland while I dealt with a few family issues. I'm going to curate a post from her Irish photos for you, which include this classic;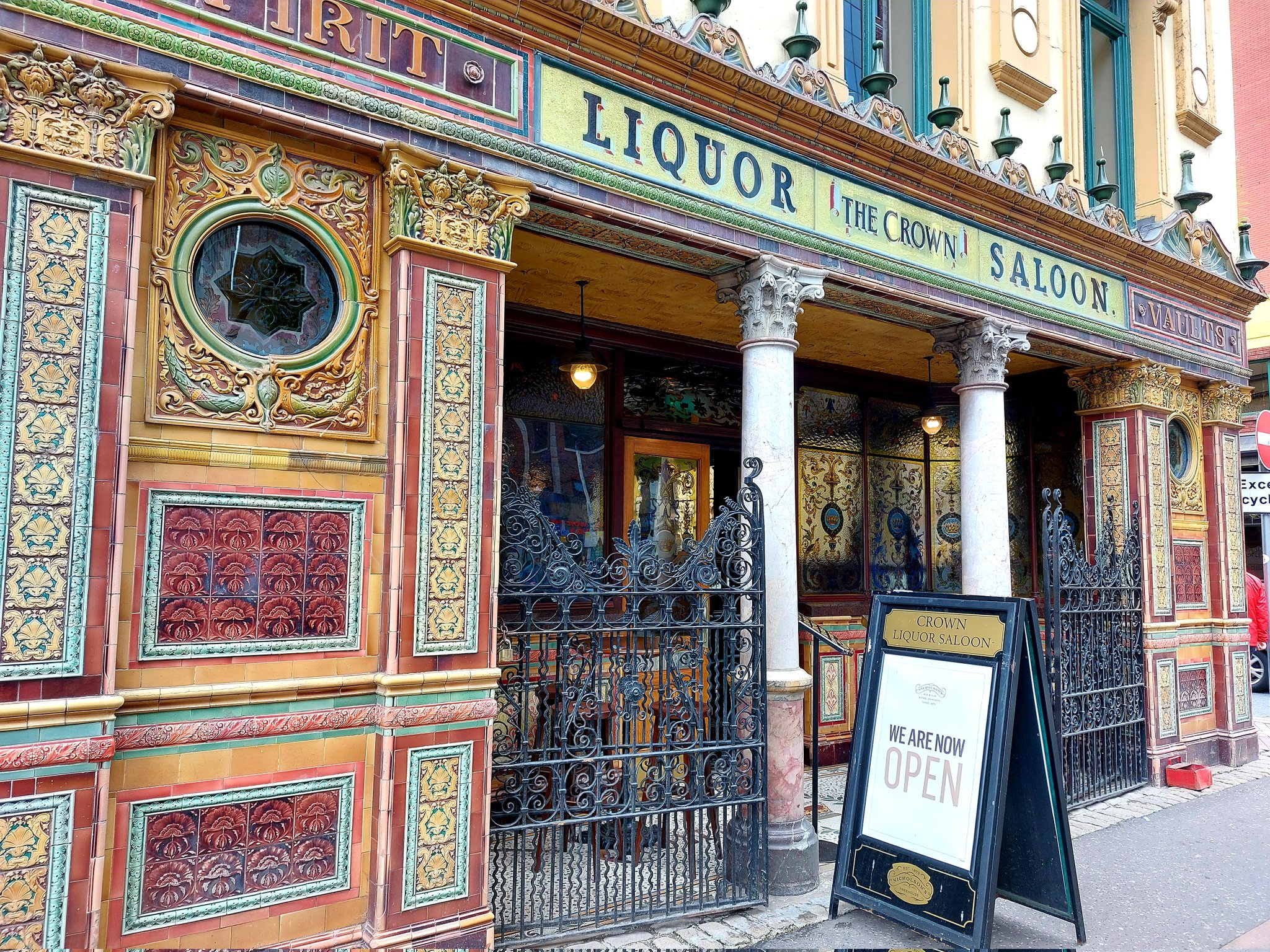 I spent Thursday in the Irish Quarter of Birmingham, attempting to complete the West Midlands chapter of the GBG.
Two years ago (where does the time go ?) I stayed in Digbeth Ibis and saw the magical Julia Jacklin ask a room of Brummies what Birmingham was famous for.
Well, it's micro pubs and beer bars, ain't it ?
I headed south to Kings Heath, home of the alternative music scene, some challenging art,
and the clean lines of the Hop & Scotch Bar.
As mentioned before, I'm still wearing my mask to the bar. But Hop & Scotch was pretty much the first place (of 75 different pubs) since July 19 where every one of the staff was wearing a mask.
Table service too, which was fine, as I was sitting yards from the bar and could see the Kinver Witchfinder, a cool, rich, full-bodied dark beer (NBSS 3.5).
But it was very quiet, a bit cerebral for my taste, with Beirut and Wilco on the playlist adding to the indie folk vibe
See ! There's people reading books ! In Birmingham !
Only joking. I thought it was pitched perfectly at the Kings Heath demographic, a nice place for a quiet beer.
But a man can only have so much quiet. Leaving the charm and calm of Bordesley Circus Ibis next to St Andrews, I took the scenic route to the big city.
Odd place for a Tesla showroom, I thought.
And where's Life After Football when you want a tour guide ?