I haven't got a clue how beer is made (beyond the fish gut bit), but I know a well-kept pint when I taste one. And see one. So here's some nice pictures of beer.
Normally over early May Bank Holiday I'd be bringing you a report from our local's annual Beer Festival, the high point of Fenland village life. But there's only so many Festival T-shirts and glasses you can collect, and anyway I've had Northampton and Northumberland on my To Do list.
But I'm always happy to big up the Sun, a "Proper Pub" only let down by its affiliation to the Harry Kane Team.
Last time here (March) it was snowing,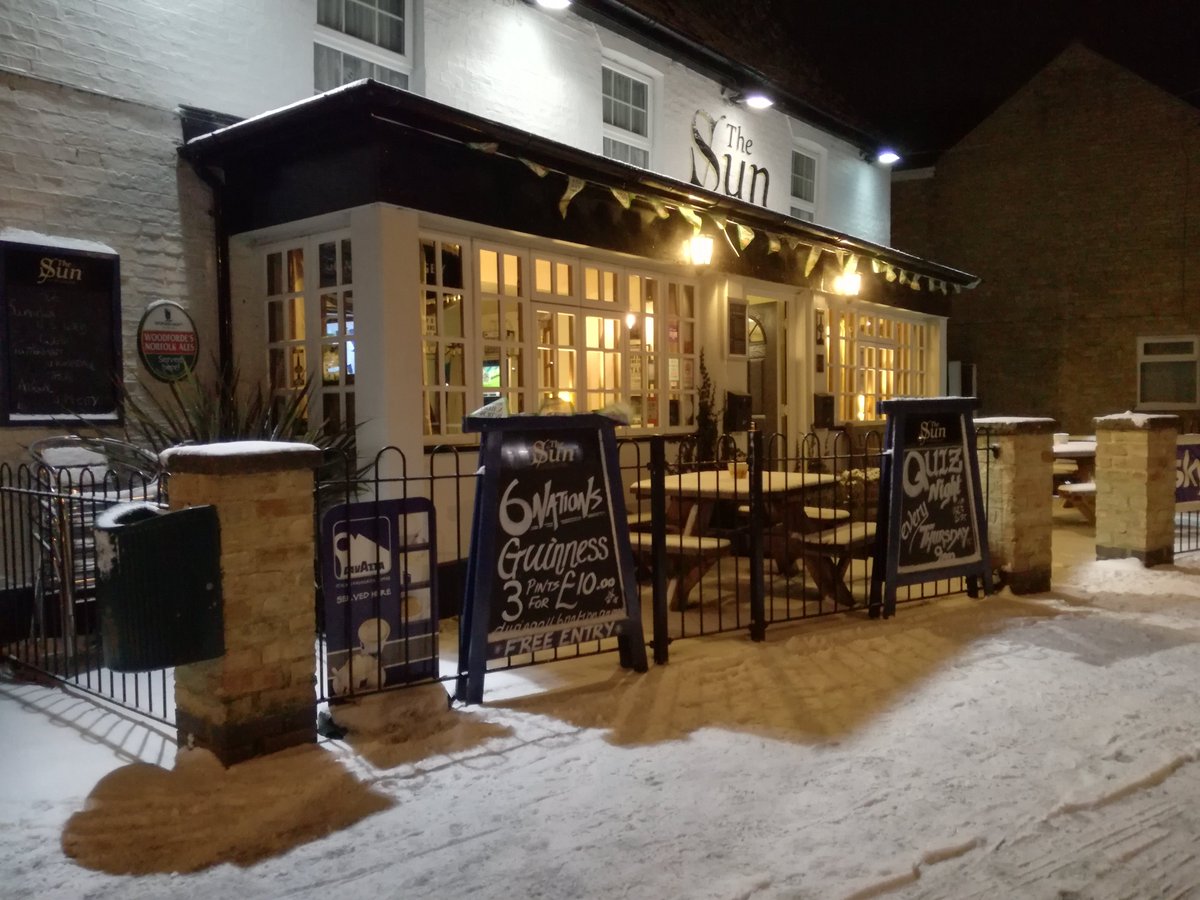 Last week in the heat we still camped in the Lounge waiting for our Chinese takeaway (Chung Hwa, the best), and rang the little bell that attracts the Landlady from the Public Bar.
The beer range seems to revolve around Wherry, an Adnams, and a couple of smaller breweries from near (Turpins of Cambridge) and far (Bradfield of posh Sheffield).
You know what I think about that Adnams glass.  So the choice was easy.  Mrs RM had hot nuts (£1) with her Bradfield. You can see them in the photo at the top.
As Mrs RM would say, a proper scummy head.  She's practically a beer sommelier.  And a pint drinker.
Two great cool, rich, chewy pints (NBSS 4).  The epitome of what CAMRA should be about. That and lacings like this;