Scotland doesn't do average.  For every dull dining pub or vinegar tasting experience, there seems to be a classic boozer that would hold its head high in Sedgley or Stockport or Woolwich.
Onwards to Hawick.
It's a pretty place, very atmospheric at dusk last Tuesday.
And a proper Scottish town, with a Spoons so scary it's not in the Guide, a shop selling Joanna Lumley wigs, and a jewellers run by a Hamish.
What Pub tells me there's bars in a Burns Club, a Golf Club, a Masonic Lodge, a Conservative Club and a Ex-Servicemens' Club. Almost a full house.
The Waverley and Queen's Head look the most tempting of the keg outlets.
Which is all of them except that Spoons, the weekend-only Masonic Lodge and the sole Guide entry.
And so it is that Hawick (pronounced Oik) hides away the Exchange Bar Dalton's)., a pub to rival South London's Rose for basic loveliness.
All it needs is a big red triangle in the window and it'd be perfect, wouldn't it ?  But I'm partial to McEwans man, if not his lager.
Like the Bridge up the road in Peebles, it's immaculate.
A few locals dotted round the walls, a couple at the bar, all said something approximating to "Hi".
Just one beer, always a good sign on a Tuesday.
You'll have noticed the other top craft option.
"It's very popular" said the wonderfully cheery barmaid. Sometimes that means "I sold one of those on Sunday".  Not here.
The Campbell's Gunner was, as I say, nectar (NBSS 4.5). Cool, smooth, fruity.  Proof that not ALL great beer comes from Wolverhampton*.
Scottish lacings may be the best in the world. More academic study is required.
Astonishingly, while I was there Scotland scored in Budapest.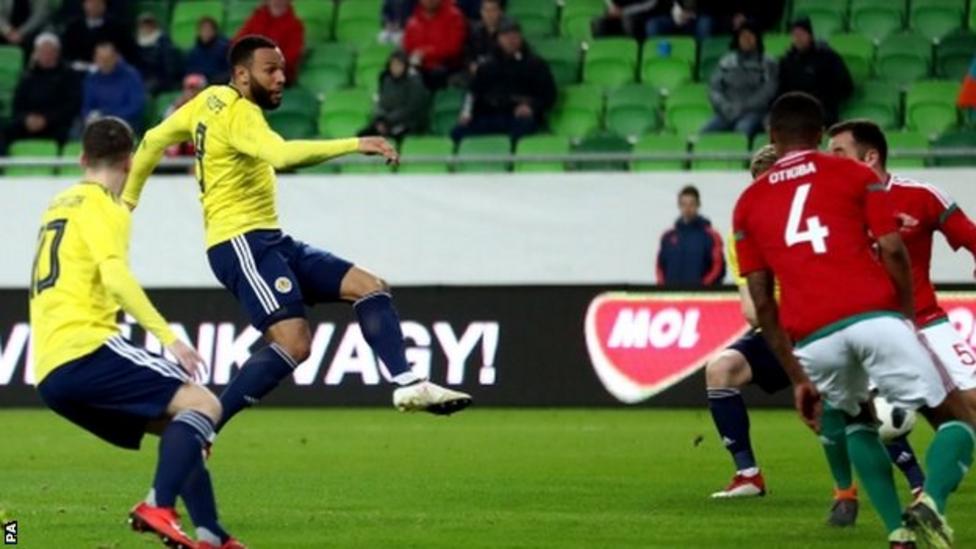 The roar was one of mild astonishment, the sort of noise you'd expect if you heard that Sam Smiths had reduced the price of OBB by 10p.  Then the locals went back to their racing posts and fruit machines.
I didn't want to leave. I suspect some other punters haven't yet.
*SPOILER.  After our trip to Banks's on Wednesday, I now believe that MOST great beer comes from Wolverhampton.