I know it's not the end of December yet, but I won't be flying back mid-holiday to tick an identikit micro pub in Southport, so I'm calling it (as the Yanks say).
Here's a couple of extracts from the giant spreadsheet.
Don't ask me what it all means.  Basically, I've been to about 80% of 4,517 Guide entries (a few have been kicked out already for having less than six beers on), and I need to do another 473 to get to my 90% target. Ho hum.
December can be a cruel month for pub tickers, but 32 new pubs in 12 counties will do me fine.  Finishing GBG chapters for Bucks, the last 3 bits of London, Norfolk, Essex, South Yorkshire, Worcestershire and Berkshire made this a productive month.
If I pretend the Beer Guide stops at Milton Keynes the map of completion looks rosy;
Anyway, I'm sounding like a Beer Guide obsessive. Talking of which,
Clearly meeting Mr Protz, BRAPA and Richard in Sheffield was a highlight only diminished by Coldwell's photography.  Those pubs were fantastic, a rare occasion when every pint was an NBSS 4 "Mmm, this is great" event.
But I'd done them all before, and so my New Pub of the Month is
"A Room With A Brew" in Nottingham, a micro pub for all ages that sells off its excellent beer for £2 on Sundays so it's not soup on Wednesday.
Beer of the Month is Stones Bitter, as modelled here by Mr Protz.
Sorry, misread my notes. It's actually Brodie's Jamaican Stout, which I rated NBSS 4.5 in the Kelham.  Sorry if that sounds like the sort of thing you expect from "Golden Pints".
Most read blog post of the month was Mrs RM's guest appearance from the Oxford Bar, which may encourage her to start her own. It's your fault.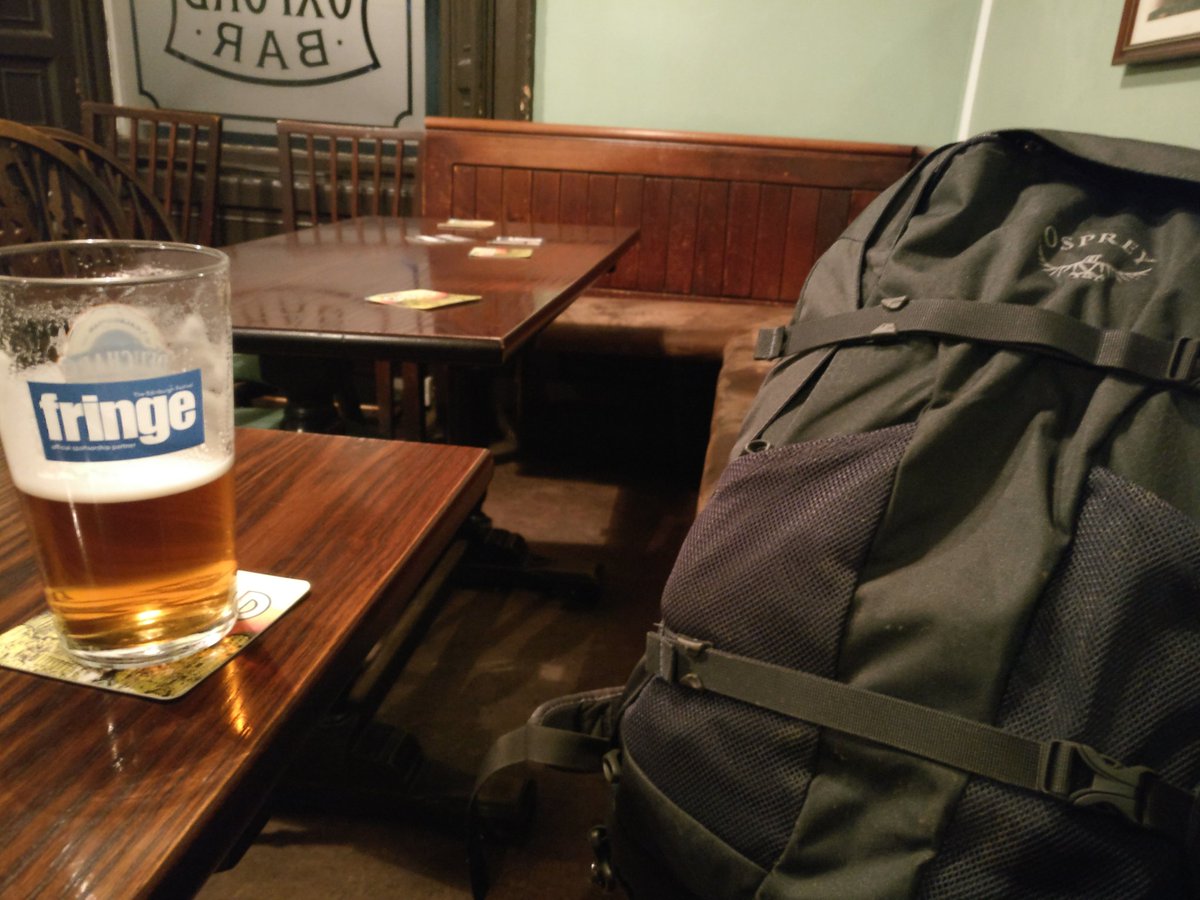 Best Sam Smiths pub (new category) – the Malt Shovels, Altrincham
And last but not least, the best chips, from Charlie's in Urmston. Better than that turkey sandwich you had yesterday.