"Steal from the best" is a decent life strategy, so I'm going to continue to nick ideas off Simon Everitt in 2017,though possibly not his fashion tips.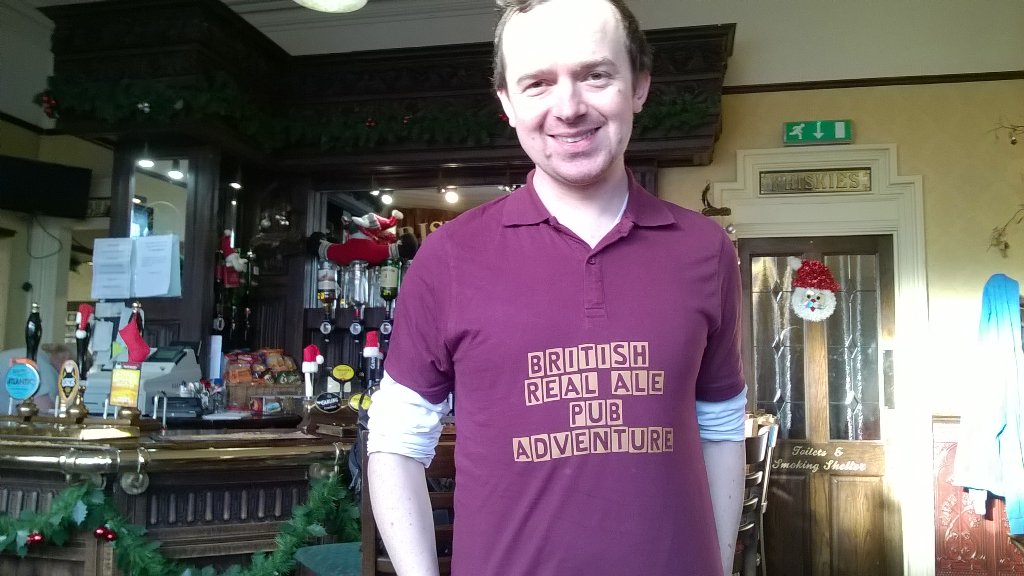 But a strategy for the year sounded like a good idea, even though as you know the year actually starts when the Good Beer Guide arrives (end of August in London, sometime in September in the slums).
So after extensive consultation with Mrs RM, here is the plan for the year.
SPECIFIC TARGETS
Visit at least 3 new countries – including Albania
Reconsider USA as a destination in light of Dave & Dick experience (post to follow)
Find something nice to say about France, or the French
Eat snails
527 new Good Beer Guide pubs – get to 87% of GBG completeness
Drink the last pint of Cloudwater on cask, probably in a Hungry Horse in Goole
Go to Hull and drink Atom
Avoid Prosecco poisoning
Under NO circumstances criticise Mrs RM's driving
Get to the end of Silverline without a tear in the eye
Make sure eldest son can cook before he leaves for University in September
Meet Tom Irvin
Drink more Bass
EARLY TRAVEL PLANS
January
Finish off the London GBG pubs
First trip to new West Ham ground on Friday
Isle of Wight by bus
Finish east Angular GBG pubs
Dutch beer tasting with John Clarke at Manchester Beer Festival
Maria McKee gig in Dublin  – pub suggestions welcome
February
Visit to the Wetherspoons in Bathgate
Finish Gtr Manc/Lancs/Cheshire pubs
Swansea for son's Fingerboard competition
Julia Jacklin @ Headrow House, Leeds
Rest of year
Whitsun Brass band contest in Saddleworth
Clifford Beer Festival on 24 June – make a note
Take Campervan to north of Scotland in late June
documenta art exhibition in Kassel in July
Albania in August (is this daft ?)
AMBITIONS FOR BLOG
Get my easts and wests right 99% of the time
A post a day
Get a blog view from Greenland and Zimbabwe
Revisit some old classics for the Top 100 series
Don't plan too far ahead folks, unless you're immortal like Simon of course.