Tomorrow the pubs open their doors so that us bloggers will have something more to blog about than complaints about wine gardens and ordering by apps. I can't wait, and I'd better make a decision about where I'll be tomorrow. Go on, guess.
Some will complain about table service and social distancing remaining in pubs, but I can live with that. But after the Heaventeenth I'll just be missing gigs and football.
I've given up football since last March, as football without fans is pointless, and with games scheduled for every time except 3pm on a Saturday I didn't even know City had won the League on Tuesday night due to United's noble (but doomed) attempt to keep Liverpool out of the Champions League..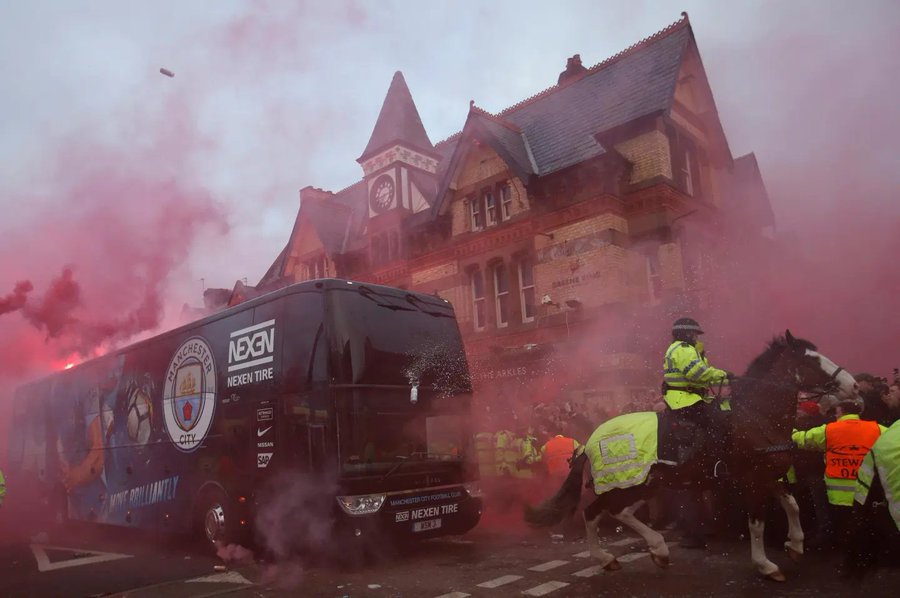 More importantly, the Scouse bus-wreckers had lost it, which prompted a tiny celebratory can of Kirkstall at midnight. Never drink at midnight folks.
The next day I'd arranged to meet Quosh in the Eternal City and get my hair cut, the perfect opportunity to see Manchester celebrating bringing home the League.
A short hop across the Peak via the art of Sheffield Station and some more natural beauty near Hope.
I'll be honest, Piccadilly always feels like home; I almost envy Matt living here.
Look, he's getting a new craft bar soon ! When will it stop ? (A : It won't).
I tried to pick up a copy of the Manchester Evening News in the WH Smiths at the station to see their coverage of the League triumph, but I'd forgotten that WH Smiths are no longer a newsagent and don't sell papers.
And then I jumped on a local train and headed to Cheadle Hulme, hoping the sun I'd brought with me across the Pennines would last till I was seated in my next pub.
And, of course, it did.