One week to go before Lockdown 2 ends !
Given our singular obsession with the R rate, you might look at the following table,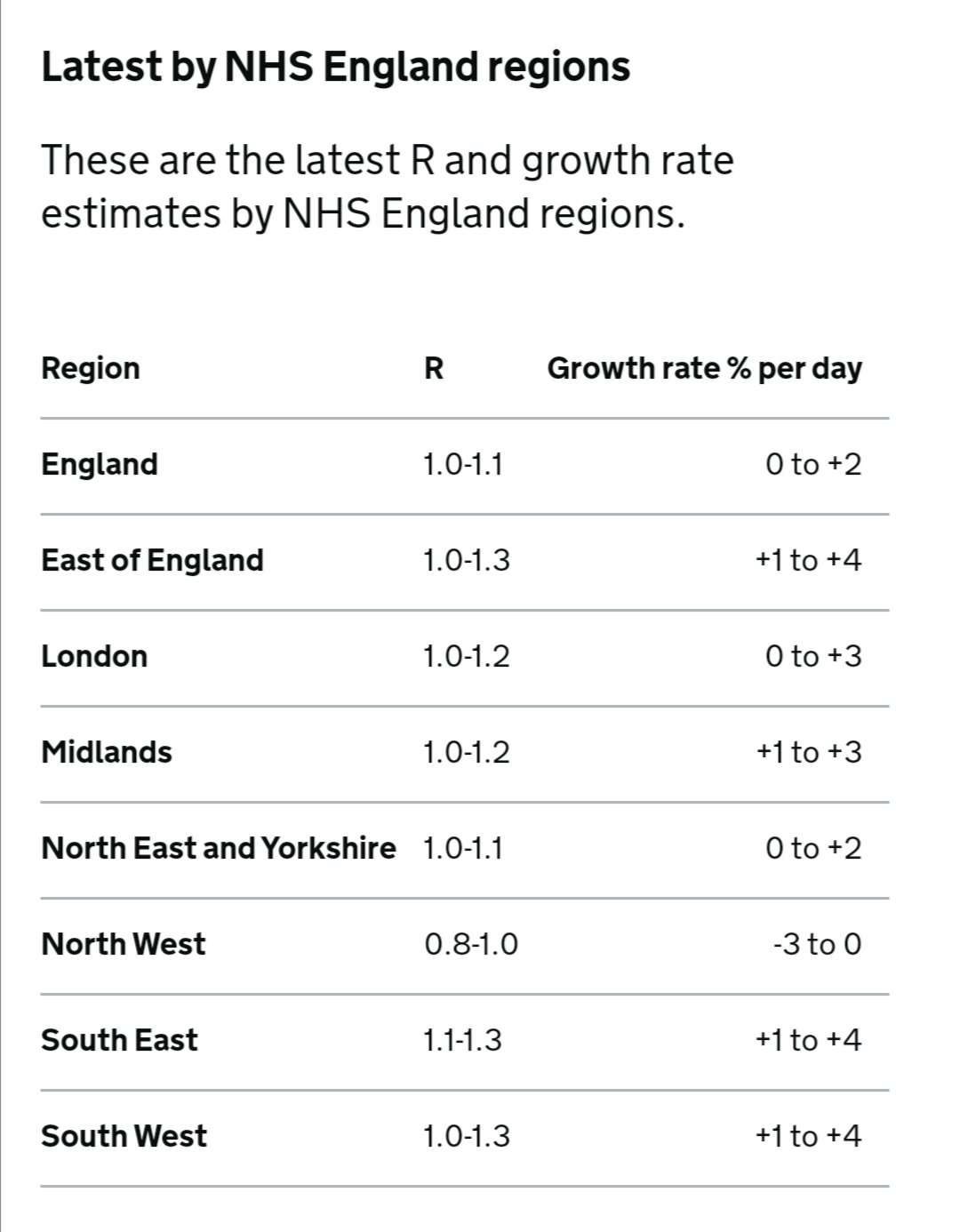 and assume the North-West will be in Tier 1 when the tiers are announced on Thursday so I can head back north for pints of Holt's in the Hare & Hounds. Yeah, right.
I've started a couple of posts on short local walks, in Hilton and Fulbourn, but they were SO dull they've been sent straight to the trash. In 50 years time some as-yet-unborn blogger will attempt to finish them.
So I've two potential ideas for posts today. One where I write about beer, like these two craft cans I bought in Ancoats General Store yesterday;
and a second with highlights from Bathams pubs.
Well, that was an easy choice.
One of the great beers, rarely seen in the free trade, and their dozen (and growing) pubs have never disappointed. Troublingly, I've only been to a few Bathams houses since starting this blog.
In fact, the BEST Bathams I've had wasn't even in a Bathams pub. And it wasn't the Great Western in Wolves, either.
The Outlaw certainly thought so.
And possibly the Southworths as well. I scored it a 4, twice. If you do one trip to the UK, make it Bewdley.
Mrs RM was converted to the cause at the poshest pub of the dozen.
The Swan, Chaddesley Corbett, one of those villages that tries to deny an acquaintance with Bromsgrove and almost gets away with it.
Mrs RM got a lot of stares while drinking her pint of nectar while I drank coke. They survived her stare back.
Six old well dressed chaps sunk a dozen pints and discussed cabriolets, lunch, bowling greens and the respective qualities of the two barmaids (not pictured).
Bathams have a few pubs in smart villages which are owned by '70s rock legends (the village, not the pub), but head into the Black Country proper for your real legends.
Bull & Bladder aka Vine, Brierley Hill (or is it the other way round ?)
A long overdue revisit a couple of years ago where the company and the cob (roll/bap etc) actually beat the beer.
Try walking that lot off.
For a full(er) list, here's Mappiman . He knows his Batham's.