First off, eagle-eyed readers (probably Joe the Cocker) may have noticed the embryonic Blog Map on the front of this blog. Many thanks to IT wizz James for the excellent web design work,
Over the next few weeks I'll link my blog posts to locations on the maap so you can navigate the map and read about street art and murk in Carlisle.  Or whatever.
Let's go aerial, as we fly over Butter Tubs Pass from Hawes to Gunnerside.
The 15 minute trip across the Pass is a joy only diminished by the oncoming cyclists.  Sadly the dashcam doesn't take great panoramic photos, though this one from Mudgie may compensate;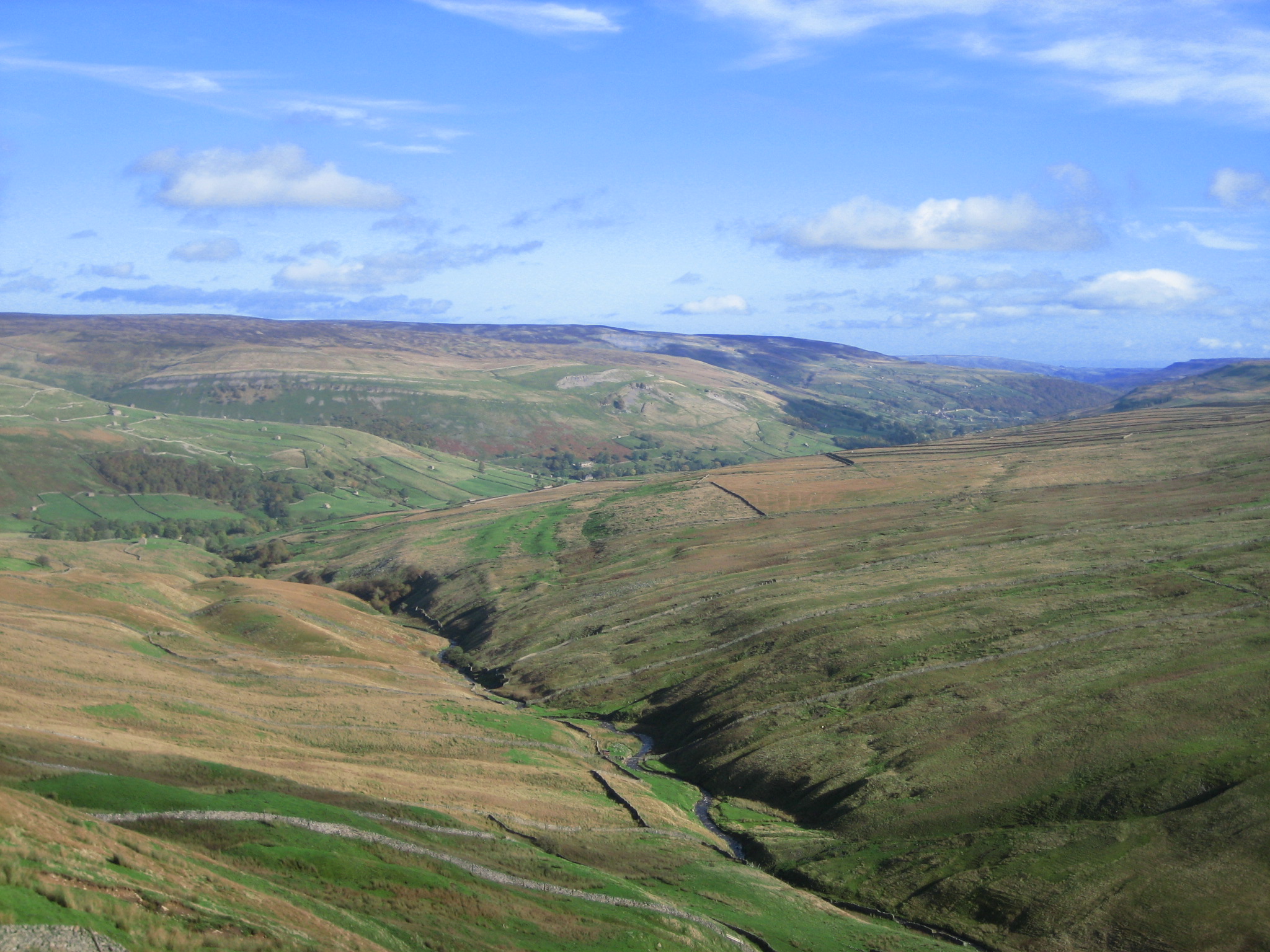 From me, you'll have to make do with this pastoral view from Gunnerside (pop. unknown).
Gunnerside gives great map.
On the way in there's a pretty sign for a pretty parking space (Donations to upkeep of the Village Reading Room) that suggests a thriving little community.
The only spectacle in Gunnerside is me, trying to reverse my campervan at 3mph as I reach a dead end at the foot of the parking strip with no reversing space.
Five minutes away the wonderful Farmer's Arms in tiny Muker looked packed at midday.
The King's Head is very closed.
It's mildly irritating for the ticker, rather more so for the residents of Gunnerside, who own the pub but have been struggling to find someone to run it.  (And I bet they'll find the village better landlords than Sir Humphrey). I think they're going to have a go themselves.
"They get knocked down, but they get up again" etc.etc.
It's easy to think these picturesque Swaledale pubs are cash cows, dishing out £12 pies and Prosecco to loaded Londoners.  The truth is different.
I said hello to the two chaps hiding behind the concrete mixer (top), commiserating with them on the loss of their pub.  One chap was teetotal, the other recognised that pubs aren't really about alcohol.
"Do you fancy running it  for us ?"  he said.
Flat Draught Bass, cans of Carling, nuts and scotch eggs would be my recipe for pub success.  What do you think ?