It's such a shame we can't take photos with our phones in Sam's anymore.
Thank goodness for Kodak.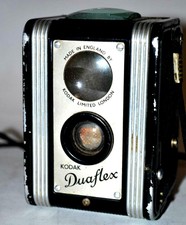 My Sam Smiths experience came at the end of a Sunday spent in loud community pubs in east Lancashire.
Having checked into the Milton in Eccles (£31) I toyed with finding a new bar in the Quays, but it was scary and too close to the evil Beeb for comfort.
So I popped back into Eccles town centre.
I've been staying in the Milton a bit lately; good transport, cheap cleanrooms and a chance to investigate the "real" Eccles, whatever that means.
It's not as well pubbed as it was in, ooh, 2007.
Yes of course there's always the Lamb, and there's another Holt pub in the shopping street, but cask in particular is a bit thin on the ground till you get to Patricroft.
I always loved the Albert Edward. Shame it's closed.
Oh. It's open again. As I was delighted to be able to tell Salford CAMRA, who will no doubt be campaigning for a barrel of Stingo ahead of my next visit.
Unmistakably Sam Smiths, though Stafford Paul will probably remind me this was a Pound Pub in the 1870s or similar.
"Cut the history and show us the pub already" says Dave.
There must be dozens of Sam's like this, but the Crown in Glossop sprang to mind.
"But what about cask ?"
Don't be daft. The full keg range by the look of it.
Frankly, the Stout is the best bet.
The cheery lady told me they'd re-opened that Monday with a caretaker manager, and a fine job they'd done in creating such a warm pub.
I took my pint and Canon into the room with the library.
Popular Italian Cinema gave way to Ruth Rendell, and I actually managed a whole 12 pages of uninterrupted reading before the barmaid came and asked me how I was.
A nice touch, so I stayed for another.
And scratchings.
Actually, I asked what was in the fridge. Only the Chocolate Stout, which was impressive but a bit chocolate-y. I decanted it into my Stout pint glass cos I'm classy.
A dozen or so in on a Sunday evening, mostly in the back rooms, and as cheery as you could hope from a pub in transition. Great to have it back.
Of course, if I'd been allowed to use my mobile phone I'd have been able to identify the deep banging trance tunes for you, but rules are rules.