The first Good Beer Guide post-Roger* is with us, and a thing of beauty it remains.
Until it's been battered by being dropped, splattered in Chinese takeaway, and generally mistreated so the pages start falling out somewhere in Ilkeston.
Before I start, thanks to all the CAMRA volunteers who do the dirty and unheralded work to get this thing out.  I appreciate it. You can read a lot of complaints about selections/favouritism/irrelevance of the Guide, but it gets it right 95% of the time.
HURRAH FOR BEER QUALITY !
Although you clearly enjoy reading about me occasionally tipping beer down the urinal, I can assure you that's a rarity.  And that pub has left the Guide this year, along with a fair few others I took against on these pages.
In contrast, sixteen pubs visited in GBG19 so far, only one duffer, and beer good to great in all the others, from Brandon to Bloomsbury to Sawbridgeworth.
THE OVERVIEW
4524 pubs in the GBG, at least 350 entering the Guide for the first time.  Only an authority like Pubmeister could tell you exactly how many were new as opposed to rebranded or renamed or just revived, and his parchments are still being reviewed in the specially built Beer Guide Archives in an underground bunker near Paisley.
My own fevered analysis shows the new entries to the Guide includes 103 micro pubs, 56 brewery taps and craft bars, 13 clubs and 18 chain pubs (Spoons, B&K etc).
You can argue about the dividing line between some of those, but the point is that half the new entries aren't micros or modern bars.  Hurrah for that.
Here's some highlights from my first week of reading the good book;
WINNERS
FOLK WHO LOVE MICRO PUBS.  ALL the half-dozen new entries in Merseyside are small new pubs or similar.  More places to meet your CAMRA mates.
THE AUTOVAC.  Hurrah for beer with taste !  No joke.
BORING BROWN BITTER. Plenty of beers you've heard of in the new entries. My early season ticking includes a pub selling just Doom Bar.  JUST DOOM BAR.  And it was the beer of the month so far.
BREWERIES. The press release for the GBG leads on the number of breweries, 2,500 of them, most of them struggling to get space on the bar (see here).
BLACKBURN.  Blackburn gets its first town centre GBG entry for years, giving me another reason to visit their marvellous cathedral and museum.
MILTON KEYNES. A sudden clutter of entries around the historic centre, not one of them visited by my on my

two recent visits

without the Guide.
HALIFAX. 

Britain's best pub town

(and I can't believe I'm writing that) gets another 3 new entries, and surely deserves a doubling of its allocation.
WHEELBARROW MANUFACTURERS.  With over 1,000 pages, 300 of them the brewery section,  tickers needs assistance to transport the brick round the micropubs.
THE COOPERS TAVERN.  About time too. 

Best pub next to a curry house

in the UK.
THE SUN, WATERBEACH. As above.  A classic local.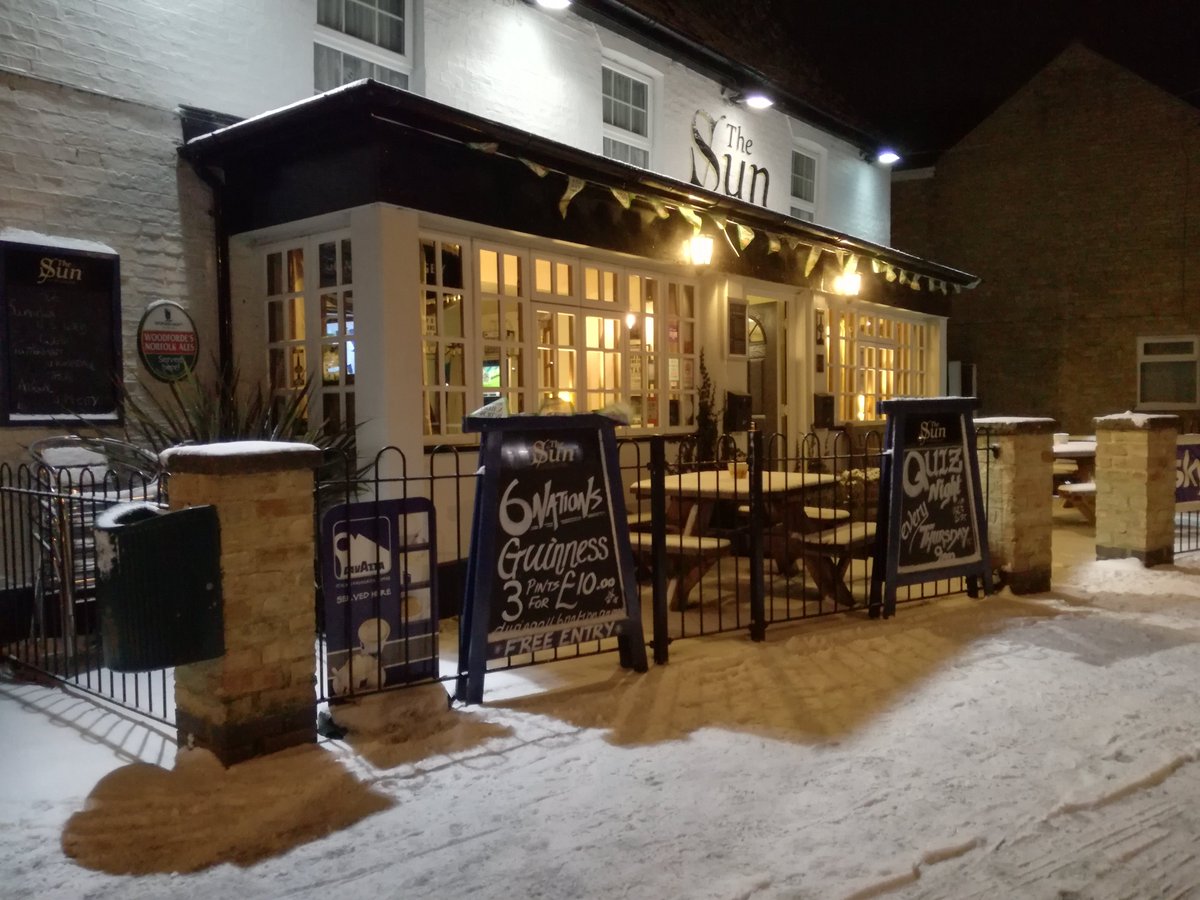 LOSERS
COMMON SENSE.  Sorry, St Helens, love you to bits but a tasting room open one Saturday some months of the year isn't much use to anyone visting your great town on the other 354 days of the year.  I make that an average of 18 minutes a day
OPENING HOURS.  On the same theme, there's some places with absurdly tight opening hours again this year.  Take the Cricket Club in Empingham, Rutland;   Wed – 8pm-11pm, Fri 8.30pm-midnight, Sun 1pm-3pm.  Good luck, BRAPA.
GEOGRAPHICAL CONSISTENCY.  Pubs shown under their city one year, their suburb the next, then the nearest village.  You know who you are, Chesterfield.
BUCKINGHAM.  No pubs in the county town, or anywhere on the A421 beer desert.
SNAITH.  The jewel in the East Yorkshire crown (Source: A Snaith resident) apparently has it's new Beer Guide pub in evil North Yorkshire (see P.546). 
Anyway, chop the brewery section out next year and I'll have no complaints. I suppose I could always follow BRAPA's example and use the Stanley knife.
Less carping, more ticking.  Nothing beats a pint (note: a pint) in a good GBG pub. And, for some, a fag outside.
*There's no obvious straight replacement as Editor; clearly it seems to take a team of millions to replace the great Mr Protz.