A long overdue return to my Hot 100, and a follow-up visit to the Tynemouth Lodge Hotel prompted by a snowman;
These brilliant photos from Electric Pics (Adrian) deserve a close-up.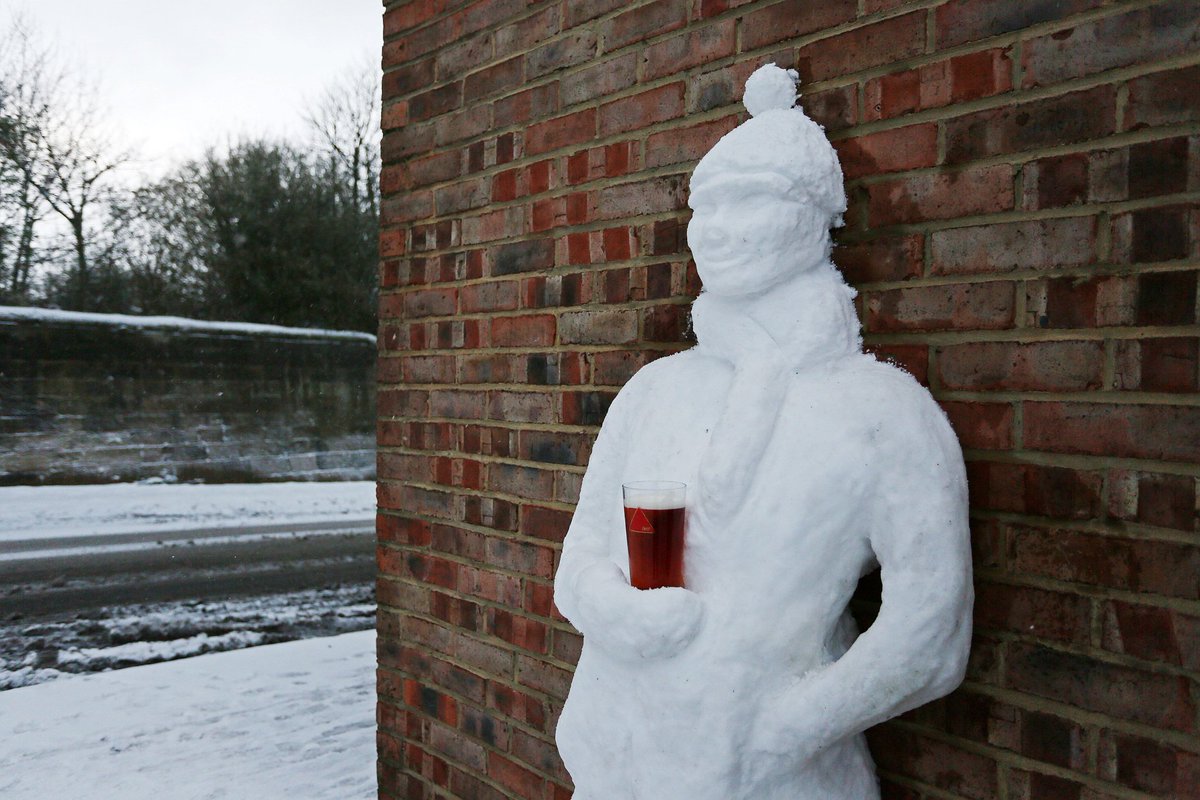 Most of Adrian's tweets seem intended to promote the North East and Draught Bass, which surely makes him a Bass hero in my next monthly awards.
The Lodge has always been a favourite; a classic boozer at the entrance to one of Mrs RM's and my favourite towns and beaches.
Well, the Bass Snowman had mysteriously vanished when I arrived there on Saturday. Where's CAMRA to save pub snowmen when you need them ?
But there's the same magical buzz as you enter,
and instantly see the red triangle.
Here's what perfection looks like. Well, NBSS 4, anyway. Which is close enough.
I sank it in ten minutes standing at the bar. Which is too quick, even in Tyneside, but that's how great Bass slips down.
As is always the case when you arrange to meet someone from the blogosphere, Adrian and I conspired to not recognise each other despite some fairly comprehensive self-deprecating descriptions.  No notes, so I guess we talked about the weather, town boundaries and William Morris.
Rather disturbingly, Adrian was drinking the Mordue Blonde.  I grant him absolution; Mordue is a proper brewery and it's good to see it on the bar locally.
It's a lovely place, with a touch of Sam Smiths but with better beer.  A quiet drinkers' pub with plenty of space to hide.
I should have stayed for several more; Mrs RM would have done if she hadn't been shopping in Eldon Square.
In summary, four things to confirm about Proper Pubs.
A Proper Pub serves Draught Bass in its own glass.
A Proper Pub sells Carling.
A Proper Pub has Wiliam Morris wallpaper
A Proper Pub has bench seating round the walls full of pint drinkers.
And it's pronounced Tine-Mouth, I'm now informed.