The problem with picking a "best of" is that immediately afterward you come across one you missed. This from Tandleman really should have been in my Top 10;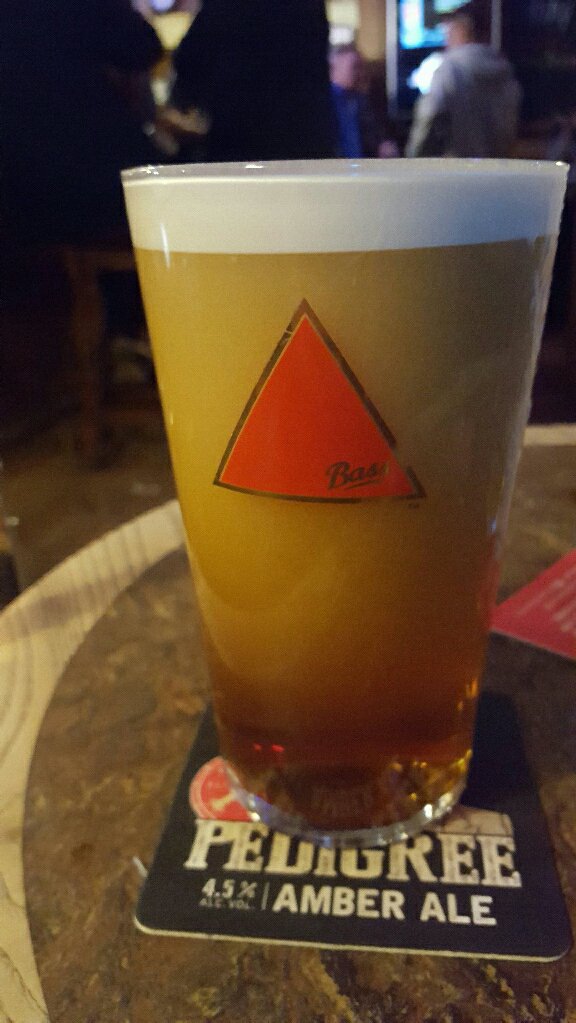 Like Matthew's pint in the Hop Inn, I reckon that's a thing of beauty, particularly as the colours settle in the glass.  Pints only, note.
The Tand, among others, has been a bit of an advocate for the Bass this year, which is another reason to celebrate 2016.  Tand's pint was from the Unicorn, one of very few outlets in Manchester for an iconic beer. I didn't take to the pint I had in there, but need to give it another chance. Perhaps this week.
You'll be aware of my predilection for Draught Bass, a beer I'd only pass over for something obviously selling quicker in a Beer Guide pub.  Skimming my posts, I doubt I've reached ten pints of Bass this year, which says a lots about Beer Guide licensees as well as neglect of the brand in recent years.
I've had some average pints of Bass, and some classics in free houses in the Mumbles and Bedford that spring to mind.
The keg Bass that Mrs RM just bought me on the Calais-Dover ferry (she gets a nearly free pasty in that bargain) wasn't in that company, but was much better than you'd imagine, lacking excess carbonation but retaining some flavour.
The bloke next to me got his in the proper glass (top), but I dare say I'll recover from that disappointment.