Another 30 degree scorcher today, as the sun gets it all out of its system before 4 July.
A year ago we were also sizzling in 30 degrees in Coney Island, the highlight of every trip to New York (joking, it's the Bass in the Ear).
Brought up on songs from Lou Reed, the Ramones and, er, Van Morrison, Coney is a less classy Blackpool, which is a very bad good thing indeed. No one actually stays overnight in Coney though.
Most people visit Blackpool for the craft beer pubs these days; most New Yorkers visit Coney for Nathan's hot dogs.  I don't queue more than 10 minutes for a hot dog though.
Since I got back I've watched the complete Mr Robot on Amazon Prime; I don't remember passing the HQ of F*** Society last year.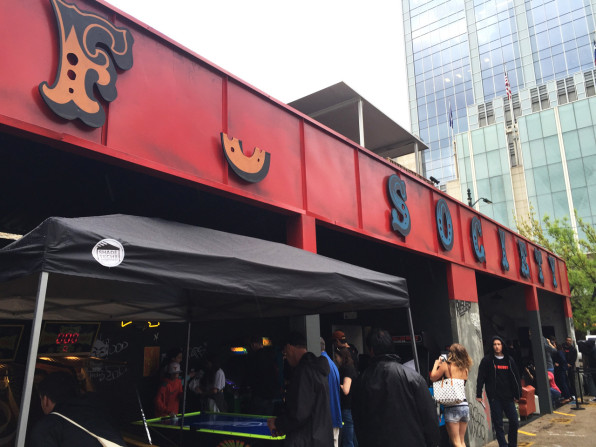 The walk down Mermaid Avenue, home to Woody and Billy, is quite "exciting", but Mrs RM and I chickened out of the rollercoasters and instead got p****d in the eponymous brewpub.
I only knew that as I heard Matt say "Mum, you're p****d" ten minutes later as we met up again on the beach, loaded up with pizza, curly fries and a cup of lovely Brooklyn Summer Ale from Paul's Daughter.
The last few weeks have seen me drinking takeaway beer in the grounds of Kings College and a Norfolk market place.  Drinking strong beer in the sun is what makes us human.
"DAD, DAD IT'S ILLEGAL TO DRINK IN PUBLIC THEY'LL SHOOT YOU  !!!"
Now I know what "Breaking the law" by Judas Priest and "Strong arm of the law" by Saxon were about; blissfully ignorant Brits drinking beer in public places.
NB  Did the announcement yesterday mean we can drink on the pavement over here ? Someone will know.