A special treat for you this Sunday. TWO football programmes, Hans Segers AND South-West London.
Yes, Wimbledon it is, though last time there I seem to have taken the iconic No.44 down to Summerstown because I enjoy London buses so much.
American readers may be surprised that top football team The Dons actually began life at Plough Lane in Wimbledon before their extremely well-received move to the soccer hotbed of Milton Keynes IKEA Park.
Back in 1975, the last time my hair was as long as it is today, Plough Lane was jumping as their plucky team received the mighty Atherstone Town as visitors.
Colin Withers had apparently played for all three of Birmingham's top clubs; presumably Aston Villa, Sutton Coldfield and Romulus.
Talking of Birmingham.
Yes, Wimbledon had just become the first non-league side that century to win at a top division club, a feat equalled by Altrincham a decade later at St Andrews.
The adverts in the programme are, it's fair  to say, to the point.
Clearly Dickie Guy and co had been over-celebrating on the Young's Special after their giant killing, as Atherstone took the points back to Bass-land 1-0.
My only great pub visits in Wimbledon "proper" were the two Pashmina and Prosecco ones in the Village and this beauty near the station. and not for the first time I raid Drunken Bunny's collection.

20 years later, Wimbledon had won the FA Cup, established a reputation as England's most attractive side, and were playing their matches at Crystal Palace  in front of packed crowds.
Encouraged by a £8 ticket offer, 8,241 souls joined me at Selhurst Park on 30/10/94 to see Efan Ekoku punish his former employers with a rain-assisted winner.  8,240 of them failed to solve the very tough "Who Am I ?"
After the successful franchising of the Dons in 2004, a new Wimbledon emerged to reclaim their working class Merton heritage by playing in Kingston.
One of the closest pubs to Kingsmeadow is the Black Horse in Norbiton, a place I'd doubted actually existed.
In a nod to the famous sketch, the Black Horse has installed the unique fork handle diespense system that Stafford Paul will remember fondly.
At Norbiton station I was royally entertained by Wigan fans celebrating their 4-0 tonking of the Wombles of Wimbledon, whose fans must love having to trek miles and miles to watch their team at Kingston. And then paying £4 a pint (£2.40 in Wigan).
For five points, what is the pie-eater doing ?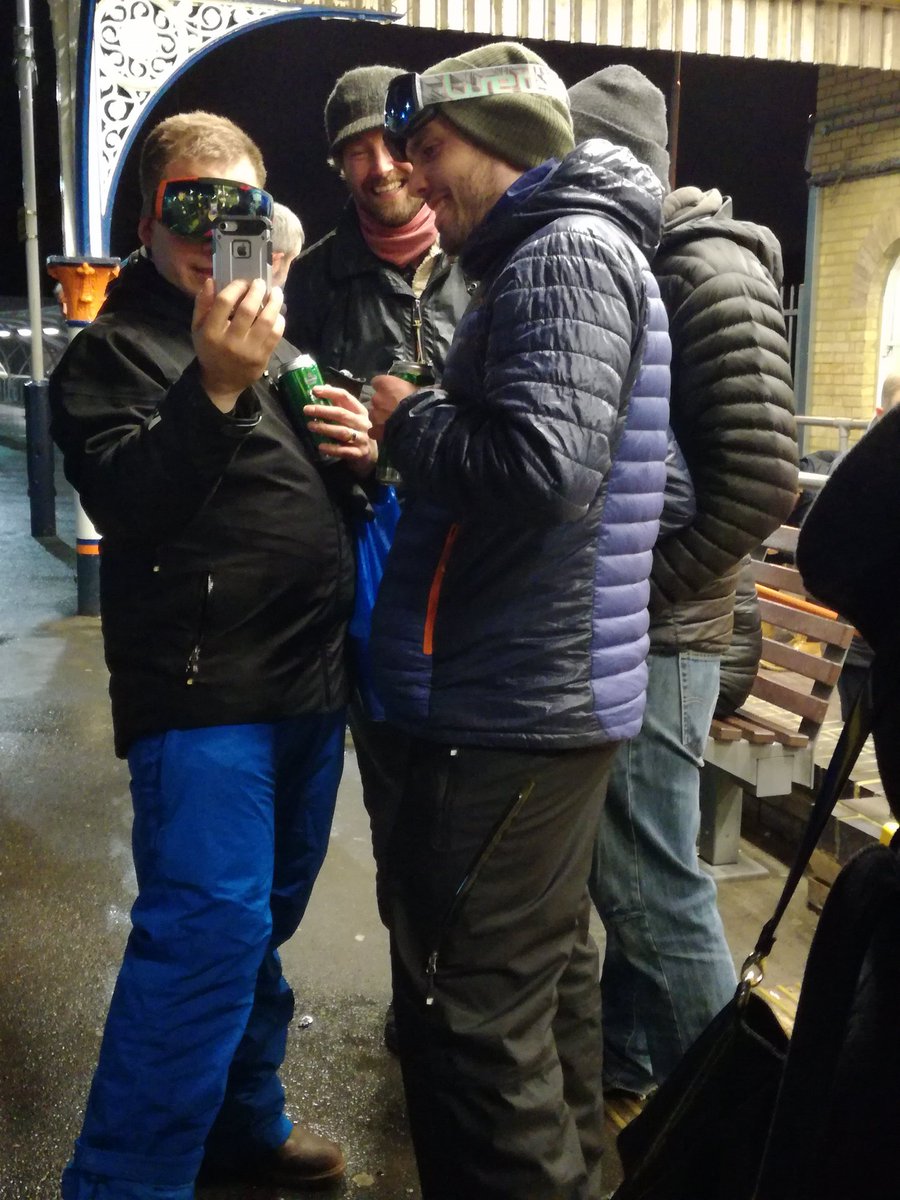 Slim pickings around Wimbledon, particularly if you tip up on a Saturday night when the pub has been booked for a private function.
Coronavirus permitting, football will return to Plough Lane soon.
I can recommend a couple of pubs for visiting MK Dons fans, who MUST WEAR FULL TEAM COLOURS to gain admission.
In 2016 we were thrilled by the Wibbas Down, another of those classic '90s Spoons with ground level toilets, screaming Twilds (see:BRAPA) and overstretched staffing.
And the By the Horns Tap was great, like a micropub with gorgeously cool beer and a wider age range of customers.
Tellingly, the TV was tuned to motor sport, not "rugby", a big win. Sure, it was high stools, but I can live with that for 12 minutes.  Milk Stout was astounding (NBSS 4), and two small dogs didn't jump up Mrs RM as she left, which is a first.
Honestly, you can't tell whether I'm being serious or not now, can you ?