That Cambridge diversion was particularly inadvisable, as I was off to "Bootiful Bootle" the next day (yours for a quid, that one).
There'd been a particularly unsavoury joke about Bootle accommodation doing the rounds over the weekend, but let me be the living proof that you can survive, and indeed enjoy, this great Lancashire (never Merseyside) dockland town.
In fact, I became the first City fan to enter Liverpool without being bottled since 1977.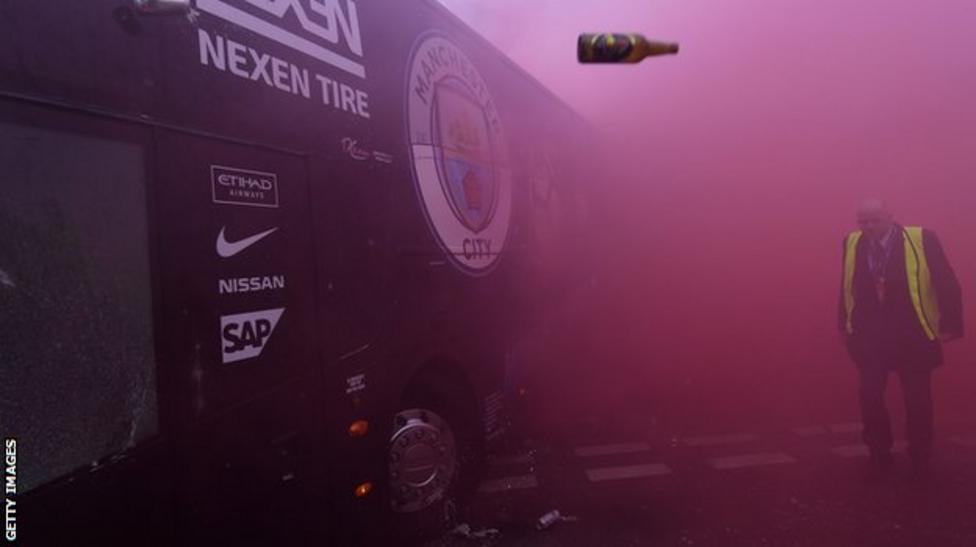 Left at 6.30am (just like BRAPA), stop for Greggs at Spaldwick, parked in Seaforth at 10.02am.  It can take that long to get from Cambridge to Cromer.
Let the record show this is the second time I've stayed in Bootle recently, again using the ever-reliable Trivelles chain that sticks to the tourist honeypots (Stockport, Salford, Eccles, Bootle, Bradford).
£25 for this one, the best £25 I'll spend all February (unless you know better).
The tiny Trivelles car park had bits of broken bottle on the floor (probably Dark Fruits, it always is), and I seriously considered chancing street parking.
"Heh, you killed someone.  Ha ha !!"
A young chap with a Russian accent sat with a teacup filled with vodka pointing at the back of my Aygo.
"You KILL someone.  Ha ha !!"  etc. etc.
Ah, the body in the boot.  Giveaway.
I figured this guy (from Vladivostock, he said, visiting Blackburn Cathedral twice) was too drunk to break into my decrepit motor and nick my Rickie Lee Jones CDs.
He didn't believe I was about to walk the seven kilometres into Liverpool.
"It is closed, no ?".  I think he thought the city closed when neither Liverpool or Everton were at home.  I assured him the pubs would be open.
Mrs RM has just bought herself a new phone, bequeathing me her old Huawei, so a welcome to my new Chinese reader who I'm sure will appreciate these stunning views of dereliction and opportunity along Stanley Road.
Actually, it is a wonderfully evocative walk, and of course it may change rapidly if Everton FC do move out here from Goodison Park.
I'm not sure I passed an open shop for two miles, let alone an open pub, but I felt quite safe ("You'll get yourself killed" shouts Mrs RM, who knows the exclusions on the Life Assurance policy).
Finally I arrived at central Bootle and a string of pubs boot(l)ed out of the Beer Guide recently, and had a well-deserved rest.
More later.