No, not gollies, Polly's.
Still more fun from Coalville. Or nearby Whitwick, which you can walk from the Stamford (or run if you've just nicked Sod's coat).
The Three Horseshoes is another "A511 classic", not quite as basic as the Stamford & Warrington, but still a culture shock for the American tourist acclimatised to our "Will you be dining with us, Sir" culture.
I'd wanted to show BeerMat the famed City of Dan, one of the many quirky things about Whitwick (note also City of Three Waters).
Last time here I'd brought the boys to an episode of "Robot Wars", won in unconvincing fashion by Storm 2.  Imagine 200 eight year olds waving foam hands and screaming "Smash 'im" and you have the concept.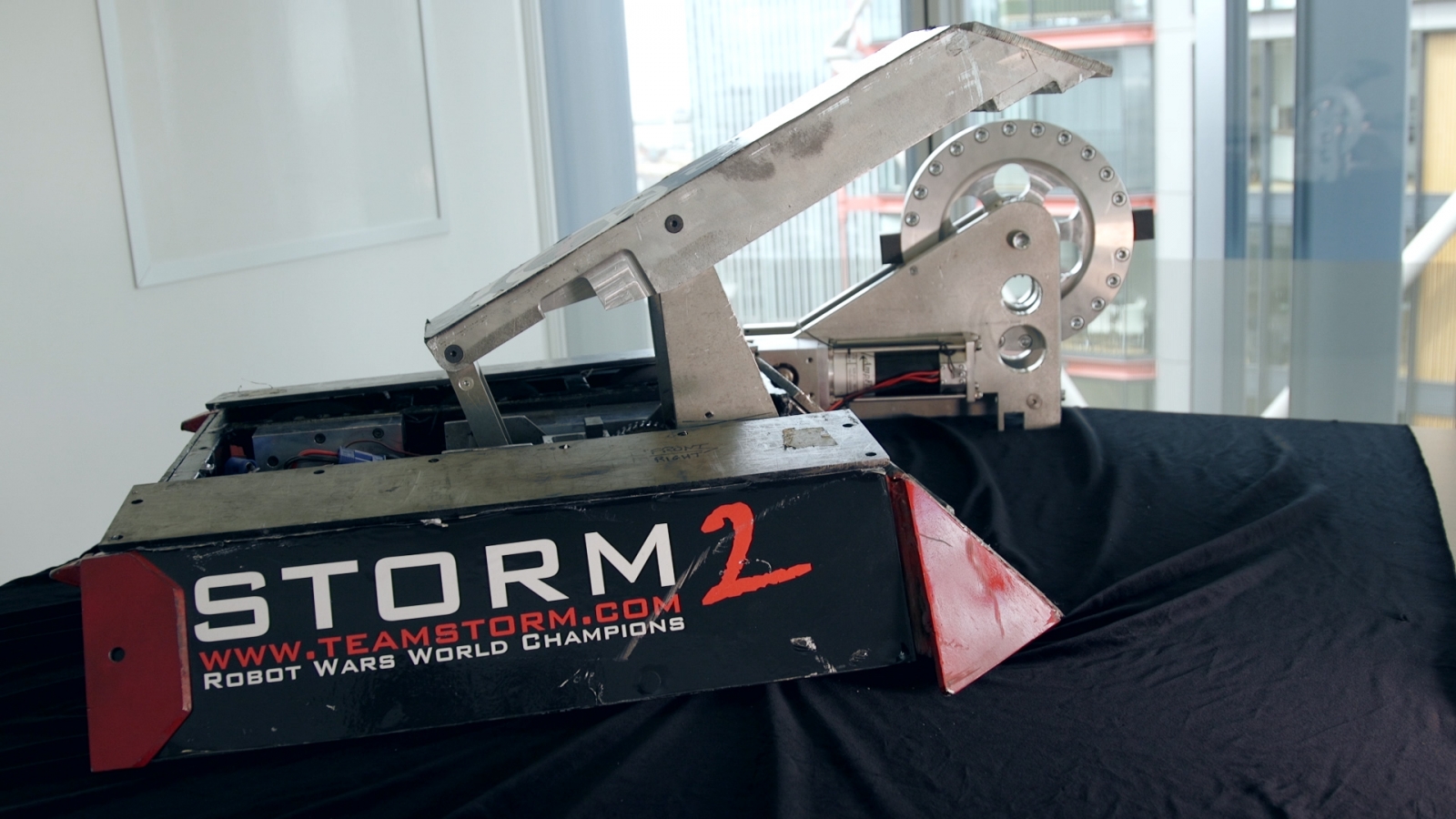 The City of Dan is a quieter place these days.
I thought the Horseshoes was a classic a decade ago, which is why it's not in the GBG anymore.
Possibly that's due to a change of licensee, but the Guide has lost some gems (e.g. Peggs Green) from mining villages off the A511 of late (see here), the problem of being part of a Loughborough branch where the town has more that its fair share of Proper Pubs.
BeerMat has kindly let me nick a few photos.
It's a more expansive beer range than at the Stamford, and the Guvnor has kindly taken the Sea Fury off so I'm not offended by seeing too many pumps.
Not that the range mattered as I had a coke, but I was still impressed.
Three Old Boys, connoisseurs rather than Professional Drinkers dutifully ignored us and read the Coalville Courier. You can't do that in a Micro Pub, where you're expected to engage in dull conversation about how wonderful micros are and how excited you are about their next pale ale.
BeerMat was a fantastic drinking companion.  He even let me taste the dregs of his half of Bass.  They were nice dregs, but there isn't a CAMRA approved dregs scoring system yet. They're more fussed about how well the broccoli is cooked for GBBF volunteers.
As Madonna's "La Isla Bonita" played, a well-to-do couple of septuagenarians came in and asked the Guvnor where the restaurant was, as they were meeting friends there at 2pm.
"Restaurant ! We've got crisps."   Confusion ensued.
I'd like to believe this was an attempt by the Stamford & Warrington to sabotage the Horseshoe's bid for coveted Basic Pub status.  It failed.
In case you're wondering, BeerMat is absent from these photos for the same reason as me; fear of being attacked mobbed in the street.  His identity must remain a secret, but reflect on this;
Rearrange the letters of LifeAfterFootball839 and who do you get ?
Pubmeister sussed  it, but then Berti did manage Scotland for a while, successfully restoring them to their proper place in the world league.
Oh, the outside loos.  Nearly forgot.
Another Top 10 Basic Pub, 2 miles from the last one.