P
WordPress tells me my 1000th post is coming up soon; hopefully a review of a Brewhouse & Kitchen where I was asked if I'd be dining tonight.  You know, a proper pub.
If I can be bothered, I'll do a piece on lessons learned from 2 years of blogging (East is to your left, how to photograph a pub cat, that sort of thing).
Some folk ask if this blog is chronological.  It is, broadly, but I'm perpetually a week behind with postings.
So when Chris sees a post from North Wales and asks about Caernarfon, he doesn't know I've been home and back off to Gwent and Lancashire since (frankly I'm feeling wiped out at the moment but you have to keep going).
Just for Chris, and Cem from CAMRA Gwynedd a Mon, here's a few photos and thoughts from last year's trip to Gwynedd.
The first picture was clearly taken at Telford services just off the M54.
I didn't write about Caernarfon at the time, purely because we didn't do much in town, and I always like to add a "sense of place" to a post, rather than just write about pub trips.
If I'm honest, the trip lost a bit of impetus after one of our party discovered that the cycle ride (A-B on the map) involved some uphill cycling.  It was all downhill from there.
But, looking at my OneDrive now, it seems I overlooked a colourful town
I'd made Mrs RM carry our bikes on the back of the campervan so we could tick off the newish Spoons (newer than the Black Boy, anyway) from our base at the foot of Snowdon.  The money we saved by cycling would be well spent in the sole new GBG tick.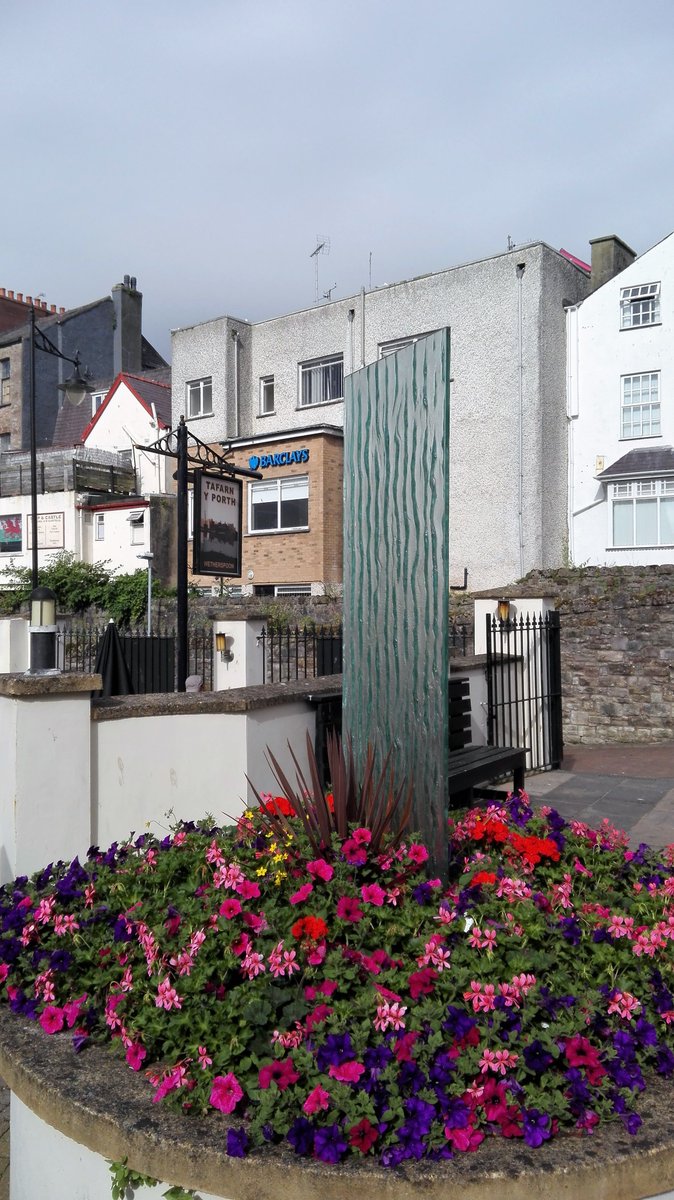 All my notes says is "excellent Bass", at less than £2 with the voucher.  But this was clearly a lively and very well-run Spoons.  All human life was there. And a lot of chocolate fudge cake.
And that's all we managed, despite an appealing cluster of boozers on WhatPub.
So I missed out on another Draught Bass in the town's classic (though I hear it's gone a bit crafty).
On Hole In The Wall Street, I was disappointed at the lack of detail on What Pub for classic bars called things like  Ouzo & Olive , though at least the local CAMRA branch have the keg outlets logged. I presume there's not a micropub in the castle yet.
And if that wasn't enough, here's a pint of Bass from the Alex, a one beer pub that could just tempt me back to Caernarfon very soon. I'm that shallow.