There has to be a Top 100 pub in Worcester really. A year ago it would probably have been the Paul Pry, never the most predictable pub and apparently closed again.  My visit on General election night was a year's highlight, this pint of Hobsons a classic.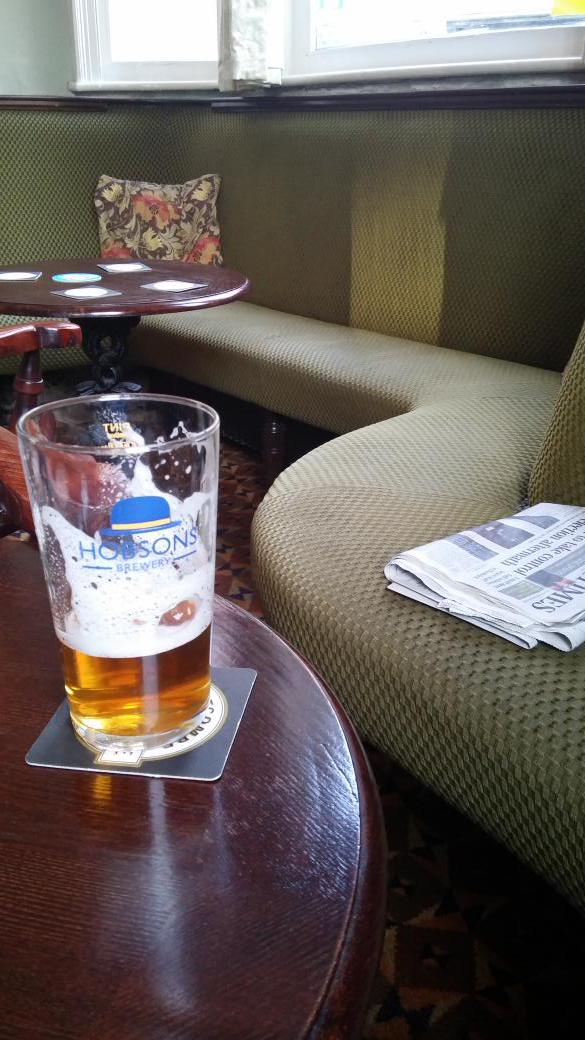 On Monday night  I met a couple of former colleagues to test the "Pint and Curry" proposition against the Nuneaton benchmark.
Our hotel was something of a contrast with Nuneaton's offer too; the Crown is one of Wetherspoons's best accommodation options.  No bargain, mind you.
Worcester also scores highly for record shops; Rise Records had one of the best selection of new vinyl I've seen.  Half a point each for identifying these two.
At risk of being barred from the city, I do think Worcester's attractions are a bit hit and miss. Those ducks, for instance, form a very messy line on the Severn.   At least they're not on the cricket pitch.
The lack of a statue commemorating the city's musical genius is a disappointment, as is my having narrowly missed the visit of Lethal Bizzle (two mentions in two posts !).
We kicked off the evening in the new GBG tick, the Imperial (top). If everywhere new in Derbyshire or Essex is a micro, it's all Black Country Ales pubs in the Midlands.
And that's fine, when they're as charming and chatty as this place, which Karen correctly identified as the former Woo Bar. It's as far from a Woo Bar now as is legally possible.
The lovely landlady promoted their upcoming fest, but I thought they already had plenty on.  The Pig on the Wall was a bit disappointing, the malty and hoppy ones were much better.  Not much real ale sold in the hour we were there. Use them or lose them indeed, and that applies to Mondays as well.
Charles was then attracted to the splendour of the Eagle Vaults, with unique Crystal Palace away kit dustbins in situ.
It reminded us stylistically of the Wheatsheaf in Shrewsbury, itself a solid Banks's pub standing proud in the face of beerhouse competition. It did from the outside anyway.  It was closing at 7.20pm, just as we arrived. 7pm closing in a town centre isn't a good sign.
So we nipped into the Plough, a terrific blokey boozer where Charles did something, twice, that attracted the ire of the old-school landlady.  WHAT WAS IT ? *
I assume Simon hasn't been here yet, Worcester staring with a W, so I give him the edited highlights below;
In Gents – "Hitchcock" "Pardon !"
Dog with a limp
Man with Hawkwind Space Ritual T-Shirt gesticulating wildly (not the Smiths song)
Inviting set of stairs you attempt to climb even though YOU MUST NOT.
My Hobsons was excellent (NBSS 3.5); I'm still waiting for Charles's scores for the Fyne.  The Plough is an oddity, almost of Olde Vic proportions.
We finished at the distinctly normal Café Mela with a first rate dhansak, only let down by a lack of mango lassie. Worcester isn't quite there yet.
One more Worcester pub to report on once it clears the Top 100 Pub Committee process.
*UPDATE : As immediately guessed by the estimable Mr Coldwell, the sin was asking for a sampler.  Twice. I'm firmly of the opinion that a pint is a sampler.  And you pay for it yourself. The taster menu in The Ivy isn't provided free.