If you're not drinking yourself, one of the great pleasures in life is taking a progressively more drunken human being round pubs, while you observe their behaviour for your own voyeuristic blog.
Normally that means BRAPA, but on Saturday I had the joy of watching Mrs RM drink strong beer in GBG entries. The film is out in November.
Our next stop took us out of the narrow Dorset lanes, past Monkey World and firing ranges, to the gentlefolk enclave of Wareham.
I made her walk round the town ramparts, which she enjoyed a lot. "Very much like Sandwich" I said in 2016. "Very much like Sandwich" I say now.
The town of 5,496 souls is boosted on sunny days by folk stopping on the way back from the Square & Compasses for a dog ice cream by the river, which as Ipsos MORI will tell you is the preferred pastime of over 60s.
I was tempted to suggest parking up for the night and spending the afternoon in the King's Arms, but you don't complete the GBG like that, do you ?
We'd eaten 5 minutes south of town in Stoborough in a Proper Dining Pub, if that's not an oxymoron.
Quiet when we arrived, the King's Arms had a car park full of bikers when we left, and I don't think we saw it at its very best.
But the welcome from landlord and team, so reticent recently, was warm and genuine (am I going all Trip Advisor). The young waitress used "I've got" rather than "We've got" or "Dunno" when asked by the Colonel about chip options, and dealt deftly with The Folk Who Changed Their Minds.
Pashmina Pauline made me jealous with her visit to the wonderful Lord Raglan in Staplehurst,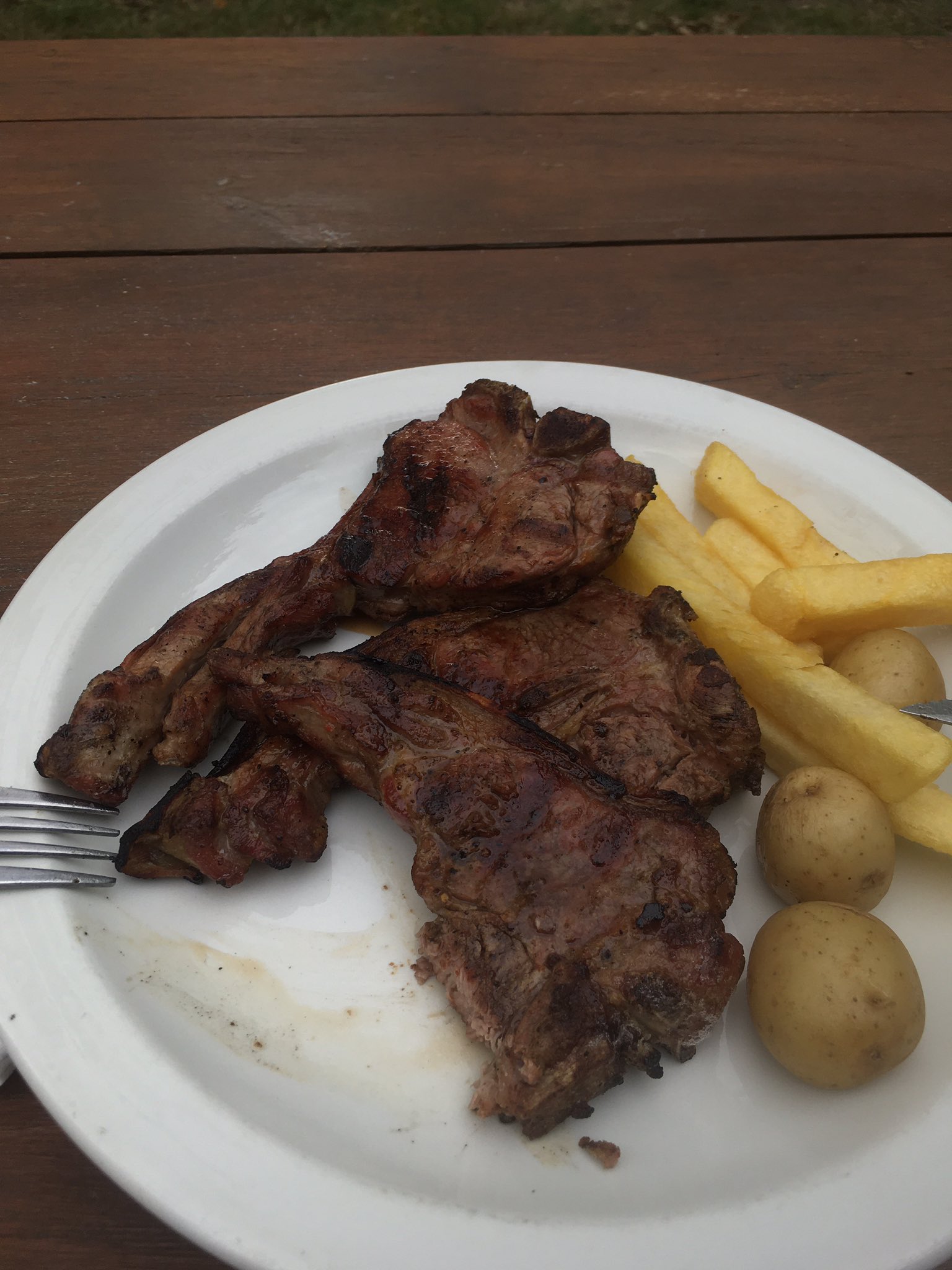 and I wasn't missing out on lamb chops here.
Bit fancier than the Raglan, but astonishingly good, and who doesn't like kale. Mrs RM had the liver. Of course.
I had a swig of Mrs RM's Purbeck Gold (NBSS 3/3.5), and sat back to enjoy a multi-generational family squabble opposite.
"Let ME do it"
"I'll get annoyed"
"That's not socially acceptable !"
I was so pleased Mrs RM had chosen to sit inside when the garden looked lovely, though she had the ringside seat for disapproving grandmother V. scared daughter–in-law V. cheeky toddler.
"Good job I don't expect YOU to be socially acceptable" said Mrs RM.