More exciting football and pub memories from The North. From Wednesday I'll be legally able to visit Barrow as long as A) I'm back before midnight and B) I don't need the loo or any food while I'm there, I think I'll visit Somersham instead.
Only two trips to Barrow in my lifetime, the most recent on my birthday (22 December, make a note).
The drizzle back in 2018 wasn't helping, but Barrow looked very much the Hartlepool of the West that I remembered from exactly 20 years ago; big civic buildings, crumbling streets.  I've seen worse.
61 years ago the town was already at the start of a long period of industrial decline, the mines and ironworks about to close, but the visit of Billy Wright's Wolves and Pathe News for a 3rd Round Cup Tie brought out the glory hunters (See also : Hereford, Burton, Inverness Caley Thistle).
The fine folk of Furness had beer from (Jimmy) Case and the the earliest Chinese restaurant I've spotted in a football programme to cheer them up after a 4-2 loss.
See if you can spot the authentic sounding "Central Chinese Restaurant" in this video from that very year.
Barrow lost their League place to Hereford in 1972, the vote swayed by the superiority of the meat pies at Edgar Street.
But they were top of the National League this season when Lockdown struck, and 99% of football fans outside Stevenage will be hoping "H & A PPG" will elevate them back in the League when football resumes next season (2022/23).
Apart from proper football, why should you go to Barrow for your next winter holiday ?
(Almost) Flat roof keg pubs
They'll never trouble the GBG, but Dave's record (see @NorthIrishSea) of basic Barrow boozers is essential viewing.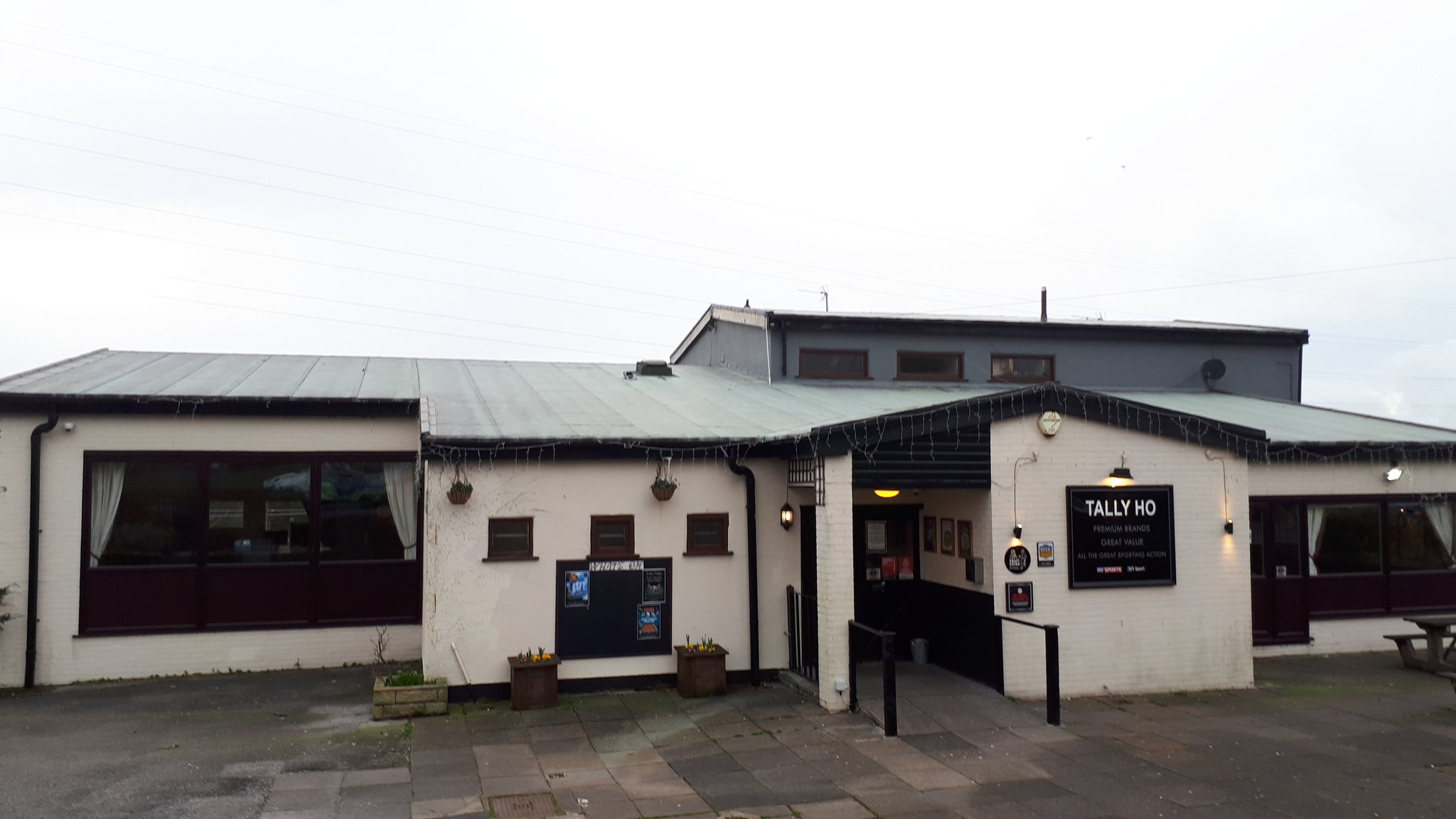 The Furness Railway, the ultimate Spoons
Not much talk about the Irish backstop here.
"I've had eight sambucas"
"It's ok, Barrow is an island"
The Duke of Edinburgh, as smart as Barrow gets.
It's Black Eye Friday and standing room only as the lads from the factories offices don Christmas jumpers and prepare for 12 hours of leering and laughter, most of it 10 miles up the road.
Simon liked this place, turning up outside Black-Eyed Friday, and found a nice chap called Riggy to colour in his GBG.
Let's be honest, you didn't expect anyone wearing a pullover in a Barrow blog, did you ?