Golden Pints ?  What's all that about then ?  Here, in no order at all, are some pictures of pubs that I found in half an hour skimming through blogs I read last year.
Starting with the man who takes more photos than me (mostly of himself)  BRAPA .  It took me ages to go through his posts this year.  He's not the lost link to Man Ray, is he ? But nothing makes me want to go to pubs as much as BRAPA's photos. He even made the Elephant & Castle look good.
Thank your lucky stars I didn't choose that photo of Hitchin John's septic leg.
Duncan's blog has echoes of mine with quirky architecture and social commentary, so it was only right I picked this one from South Shields.  Probably my favourite blogpost of the year.
Just a rip-off of this one, mind;
Newbury "Inflammable" Tim, as he shall forever be known, spent the year trying to get copies of Ullage into every pub in Europe.
Quite a lot of beards and bangers and Berlin, which sounds like an Allo Darlin song. Here's some Deutscher Boys (obscure 1978 reference there) at the wonderful Hops & Barley.
The best photos were Richard Coldwell's but then his camera cost more than my car. Sadly many of them are from Yorkshire and can't be shown here due to deeply held prejudices.
I could have picked a hundred Coldwell classics, but here's one of a proper pub in Bridport that I fell in love with.
PubHermit has been trying to convince me of the existence of a mythical Isle near Southampton, but his bigger crime was getting the multi-million Pipers sponsorship deal ahead of me.
Lady Sinks the Booze produced the blog post of the millennium so far (more of that later).  Not content with that, her annual Runcorn Victorian Crawl (by invitation only) contains the best looking itinerary in the North West.
I went back to Jan and worked through Life After Football's blog to find this;
BeerMat has done for more for tourism in the former Leicestershire mining towns than Gary Lineker (who ?). Of course, his specialty is making Bass fans jealous with great shots of lacings in the red triangle glass.
Talking of whom Wickingman won the much prized Bass man of the year award by drinking a quart in every Bass outlet and recording it here.
Matthew Lawrenson's tweets show rare insight into pub life, but his major contribution in 2018 was quickly calling the authorities when he came across the Evil Bar Towel Wearer From Kidderminster.  Remember kids, See It, Say It, Sorted (for Es and Whizz).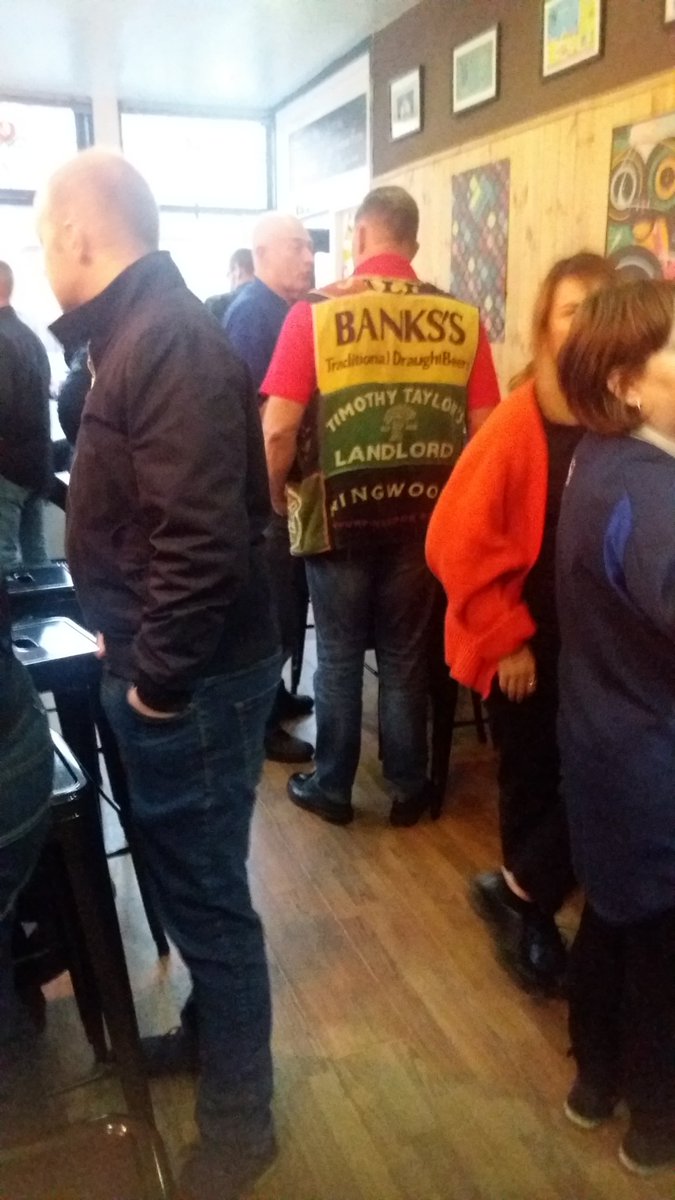 Tandleman has good boozers round his way; and you can't beat the aerial shot.  This is his local classic which is named after the great man (not many people know that).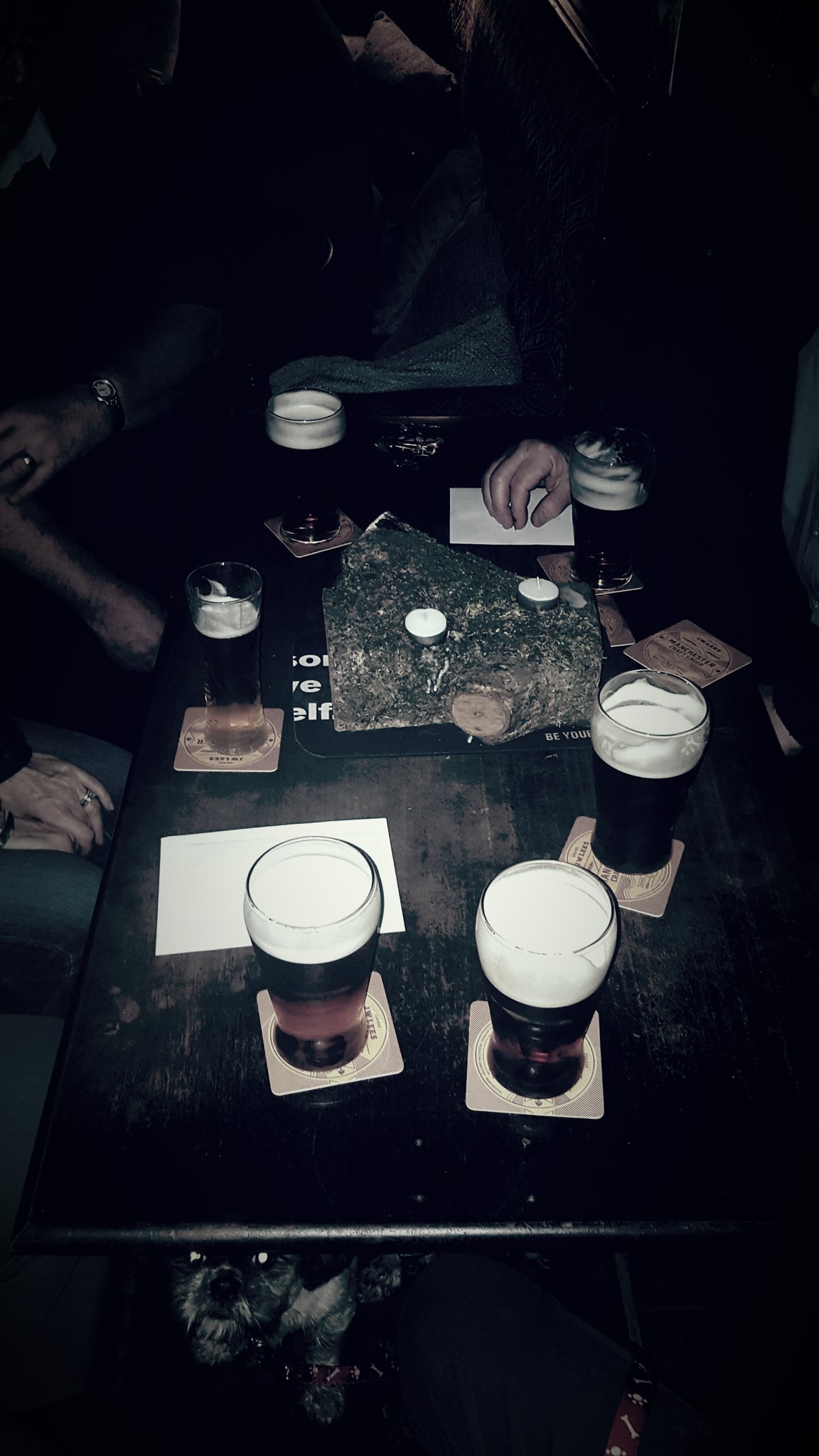 And finally. On our Oxford trip Pub Curmudgeon showed a level of resourcefulness to split his rail ticket and save £36 to spend on Palmers and 6X.  US Dave asked about split ticketing; here's the evidence.
What was your favourite pub photo ?  Anyone who suggests a photo of middle-aged blokes raising their glasses and saying "Cheers !" is banned.  From pubs.
NB The notable missing photo is the one of the Icelandic sheep head that I trust Paul Bailey tried this year on his Scandinavian saunter !