There is never a last word on Spoons, it seems. At the end of the month they will open the biggest pub in the country in Ramsgate, to the delight of the town (except for those who sell warm beer at £4 a pint).  I'll be down there on opening day to take photos of old folk drinking Smooth at 9am and take back my pint of Gadds No.7.
Expect it to be heaving.
Last week I was in the Spoons in Portishead at 8am,when it was rather quieter than in last year's photo (above) of my parents deciding which curry to have.
Over unlimited coffee*, I was again struck by such an astonishing range of alcoholic offerings for a small Somerset town.
Bearing in mind most folk will be drinking lager, coffee and wine, there's been a decent craft range,
some drinkable cask,
and that amazing display of ciders (top) on the backboards.
How can that amount of choice possible be viable ?
Elsewhere I'm seeing huge variations in the size of the cask range that Spoons offer that can't just be explained by an enthusiastic manager.
Queue-friendly Bath had fewer than I've seen in years, but the quality was outstanding.
And on my weekly trips to St Neots, I've observed a steady diminution in the cask range.  This was the "offer" in the Weeping Ash recently;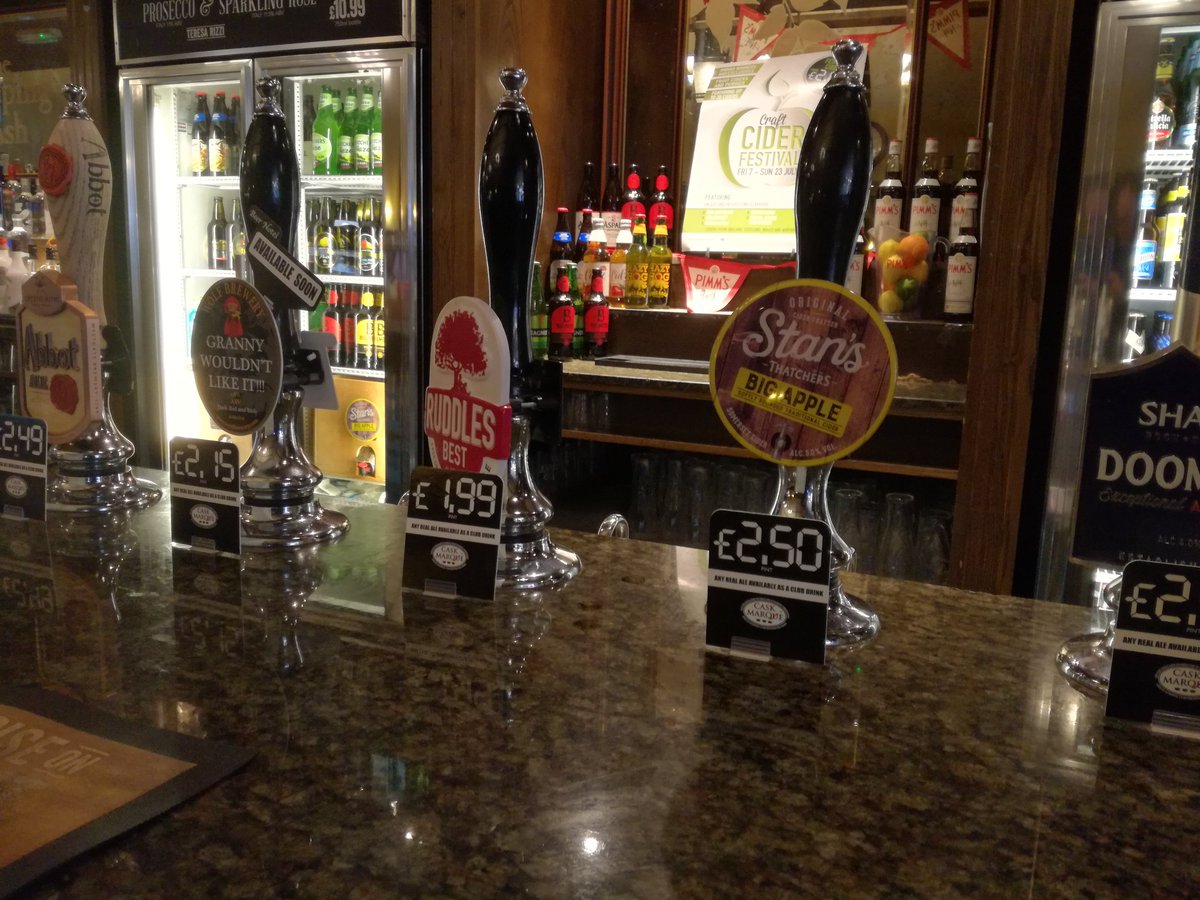 Two standard Greene Kings, a Doom Bar and an "Available Soon".  There was better choice in the Marston's fun pub.
A month later it was a virtual GK/Adnams tap takeover.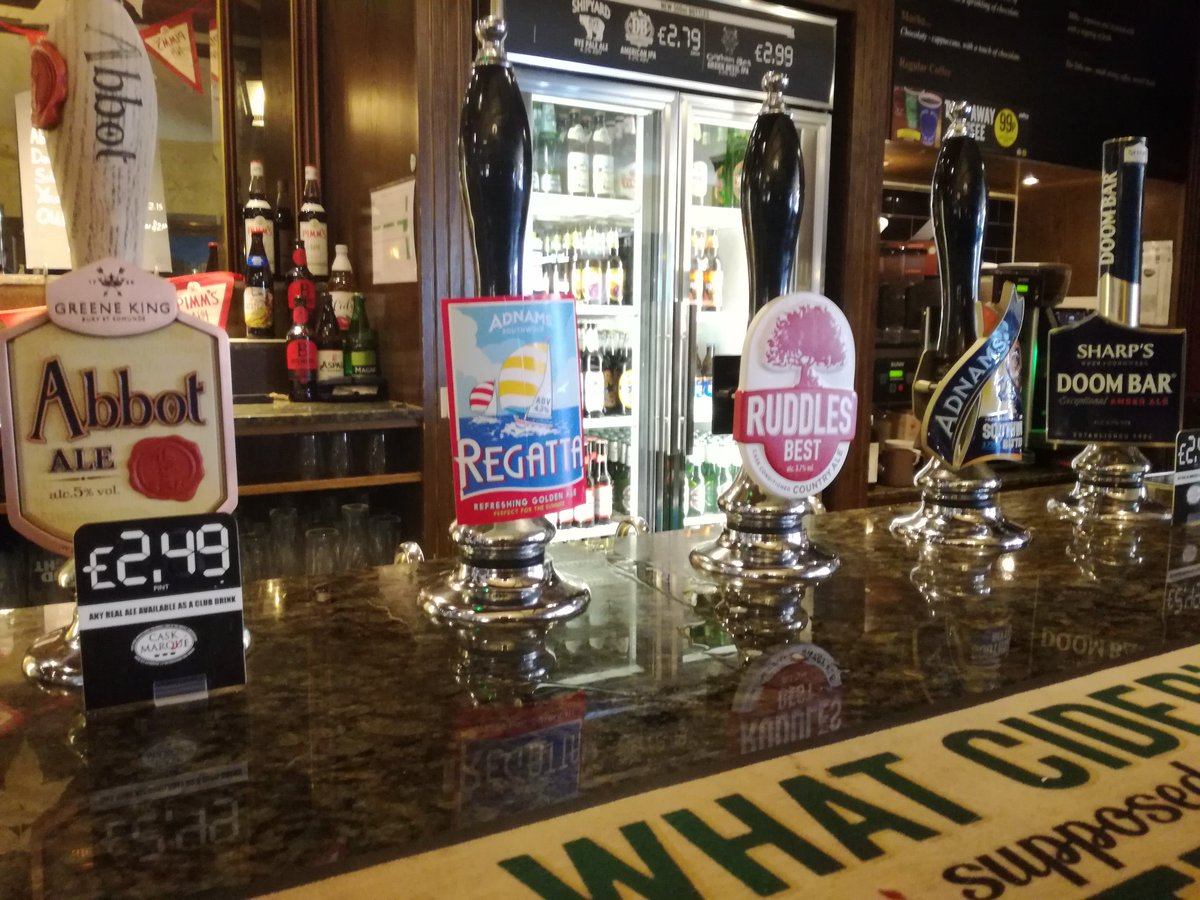 And that appears to be a theme.  Outside the Beer Fests, a retrenchment of the range to the usual suspects, and relegation of the "craft" to bottles (sorry, "caps").
But then you go in somewhere like Milton Keynes, hardly a cask stronghold, and see ten handpumps and seven craft kegs.
If it really is devolving decisions to local managers, good for them.  I don't care what they serve as long as they keep it well and sell it quickly.
*By the way, the smashed avocado bagel in Portishead was rubbish. If a pub can't get smashed avocado right, what hope is there for the beer ?